Contract Duration: 6-12 months, Onsite Hybrid
Research & Development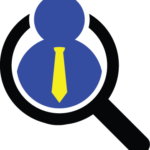 Website Lenox Executive Search
6-12 Month Onsite-Hybrid Role !!!

OBJECTIVES:
The Business Operations Project Coordinator will provide support in two areas : first is administrative assistance including, but not limited to, calendar management, expense reports, domestic and international travel arrangements, purchase orders, event planning, office supplies and other administrative support for the manager and leadership team in accordance with Company policies and procedures and second : project management where s/he is responsible for coordinating and implementing various projects and initiatives (including Business Performance and Risk Management), communicating cross-functionally about the projects, sharing project-related issues, identifying risks and issues, managing schedules/timelines and expectations, and ensuring projects are completed on time and on budget at an acceptable degree of quality.
RESPONSIBILITIES: 
Administrative Support (approximately 50%)
•       Performs all work and makes decisions with minimal supervision and/or instructions.
•       Communicates in a clear, professional and articulate manner; able to communicate complex information/data in a simple manner both orally and in writing
•       Actively manages calendars of manager and/or staff and maintains distribution lists, FTEs and contractor lists, keeping data up to date and relevant
•       Create and drive deliverables as they pertain to Regional & Business Operations, including PowerPoint presentations, Excel spreadsheets
•       Schedules and coordinates virtual, onsite and offsite meetings including, but not limited to, managing invitations, tracking responses, entertainment, transportation, dining, budgets, etc., in accordance with manager and/or staff instructions and company policy. Role to be an expert in the practice of running virtual meetings.
•       Receives all visitors and handles all registration and/or scheduling for any onsite or offsite guests
•       Prepares, processes, and reconciles all expense reports, credit card statements, invoices, purchase orders, and accounts payables with minimal oversight and in accordance with Company policies
•       Provide support and guidance for the purchase to pay process to the R&D Regional and Business Operations community, becoming a super user/key authority.
•       Prepares all travel arrangements, including domestic and international, and creates detailed itineraries.
•       Orders/maintains department supplies and equipment; arranges for equipment repair as needed.
•       Performs miscellaneous filing, organizing, faxing, mailing, duplicating, etc.
•       Collaborates and provides necessary support for other administrative staff, when necessary
Project Management (approximately 50%)
•       Manages the logistics of multiple projects involving the manager including scheduling, coordinating necessary supplies or meeting logistics including food and beverage, Virtual TC/Teams information, etc.
•       Reaches out to project team members, both Regional and Business Operations and cross-functionally, to identify and address project needs as agreed upon by manager.
•       As requested by the manager, provides appropriate minutes (including summary of key outcomes and action items), facilitate review by project team members, and store on project team site along with other meeting materials.
•       Provide project outcomes and updates on regular basis to the Regional and Business Operations Communication Lead , as appropriate.
•       Networks and supports other Project Coordinators and Managers within Regional and Business Operations to support R&D Business Operations Goals.
REQUIREMENTS:
Experience
     –  Bachelor's degree  strongly preferred
–  Minimum of 5 years of administrative experience supporting one or more individuals with exceptional project management skills.
–  Minimum of 2 years experience in pharmaceuticals, biotechnology or healthcare
Skills
– Self-motivated, self-starter with the ability to work independently and in a team with a flexible mindset
–      Strong interpersonal skills combined with cultural sensitivity
–      Effective communication with individuals at all levels of the organization comfortable presenting to small and large groups
–      Professional English essential
–      Focus in accuracy and strong attention to detail
–      Ability to multi-task, be flexible and able to prioritize efficiently
–      Must be able to handle confidential information and issues effectively
–      Strong computer literacy with intermediate skills in Microsoft Outlook, Word, Excel and PowerPoint.
–      Understanding of medical/scientific terminology
–      Strong organizational skills
–       Ability to problem-solve, negotiate solutions, think strategically, and operate in a fast paced environment
–       Ability to prioritize under pressure while managing multiple tasks of varied complexity and criticality simultaneously
–       Be an active ambassador and driver for an engaging culture; build trust and productive relationships with team members and stakeholders across organization
–       Willingness to provide and received constructive feedback