Contract Duration: 12+ months, potential to extend
Manufacturing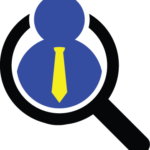 Website Lenox Executive Search
Lenox Executive Search is seeking a highly motivated DMS/LMS Quality Systems Specialist for a 1 year contractual role (with potential to extend) with a leading global pharmaceutical company based in Cambridge, MA. Local candidates required.
OBJECTIVES:
• Works with quality colleagues and vaccines business unit functions to ensure that the business unit's Document and Learning Management system (DMS / LMS) is in a state of compliance.
• Supports the management of electronic Learning and Documentation Management System (DMS/LMS), including administration and in particular DMS/LMS migration activities.
• With oversight from Quality Systems management, supports the coordination necessary to direct quality system support activities for the business unit.
RESPONSIBILITIES:
General
• Support Departmental strategy in the implementation of Continuous Improvement Projects.
• Contribute to create and communicate an employment culture and values which attract, retain, and develop the most effective people.
• Other Responsibilities and Projects as assigned.
Quality Management System (QMS)
• Works in collaboration with the Vaccines QMS team in managing daily operations of DMS and LMS related to migration activities.
• Supports pre-migration activities for the implementation of a new DMS and LMS
– With oversight from Senior Manager Global Quality Systems, ensures set-up of VBU GxP Procedural documents is migration-ready by performing required document updates in the system.
– Provide support in transition of training plans within the new LMS by ensuring accurate training profiles for users.
• Supports post-migration activities to ensure GxP Procedural documents and training requirements are correctly reflected in the new DMS/LMS
– Lead efforts in reviewing migrated documents, testing, and updating metadata
– Update of user training profiles
• Supports process and technology initiatives
Compliance
• Supports compliance functions such as remediation activities, compliance monitoring, and continuous improvements
REQUIREMENTS:
• Experience in quality systems management
• Experience in working with global teams
• Technically / system versed (previously working on a LMS/DMS migration of advantage)
• Experience in working with global teams
• Self-organization, time management skills, structured way of working
SKILLS:
• Fluent in English (written and oral)
• Be Positive, Be Accountable, Be Results Oriented
• Excellent communication, interpersonal and organizational skills
• Seeks and uses Quality Conversation as an opportunity for improvement.
• Ability to understand the customer's needs and technical migration planning activities
• Highly flexible and adaptable.
• Ability to drive for continuous improvement and results-driven analysis
• Ability to work well both independently and in collaborative teams to move initiatives forward
Innovation
• Technical expertise, experience, and flexibility to identify opportunities for improvement and share new perspectives and best practices
• Identifies and organizes innovative ways of communication to best-possible share knowledge throughout the network.
• Conducts work in compliance with cGMPs, safety and regulatory requirements
• Excellent communication, interpersonal and organizational skills
• Global Cultural Awareness
• Seeks and considers feedback
• Ability to prioritize work and multitask.
Education
• Academic degree in Science or Engineering and 3 years of experience in the pharmaceutical Industry