Contract Duration: 12 months
Research & Development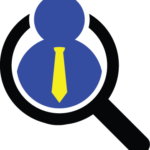 Website Lenox Executive Search
Job Description:
Lenox Executive Search is seeking a skilled Project manager with experience in biopharmaceutical technical process development, technology transfer and/or regulatory submissions in Chemistry, Manufacturing and Controls (CMC) space.
The person will be responsible for projects that may include process development, tech transfer from one site to another and regulatory submissions components.
Previous experience (as a scientist or project manager) in one or more of these areas is a must.
Experience and/or training in Project Management is a must.
Responsibilities:
Project Plans – Develop project plans for timelines and resources.
Manage team meetings, setting agendas, maintaining action tracker and decision logs.
Reporting – Preparing weekly dashboards on program status in collaboration with technical leads
Resources – interface with finance to provide actual and forecast HC and spend The candidate will work in collaboration with an MSAT Business Partner.
The position is in the CMC Project Management & Tech Transfer group within Global MSAT (Manufacturing Science & Analytical Technology) in Industrial Affairs.
Requirements:
Experience in MS Teams, MS Word, Powerpoint, Excel, MS Project (or other project planning tool).
Bachelors , Master or PhD in life sciences or engineering required.
3 years experience in Project Management
At least one of the following: experience in biologics drug substance or drug product technology transfer, process development and/or regulatory submissions.
Strong communication skills
*Must have experience in biologics drug substance development or tech transfer either as a scientist or project manager. This role will interface with EU. Availability starting day at 7AM ET is preferred.