Contract Duration: 12+ months
IT/Technical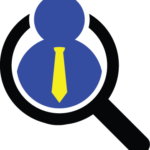 Website Lenox Executive Search
Lenox Executive Search is seeking an experienced CHC Data Lead, to fill a 12+ month contractual role, with a leading global pharmaceutical company in Bridgewater, NJ.
Description:
The US CHC Data Lead will be responsible for building and operationalizing the data strategy necessary for the US CHC business to fully transition from the legacy IT solutions to future state ERP, Trade Promotion Management, Supply Chain Planning and Customer Service capabilities and to enable the analytic capabilities that are required for a modern consumer health trade organization.
The US CHC Data Lead will focus on designing and building the solutions necessary for key data and analytics consumers like business/data analysts, data scientists or any persona that needs curated data for data and analytics use cases across the US and global CHC business.
This role will participate as part of an overall program team for a major program which is focused on the implementation of these solutions. This will include the transition of master data (e.g. material/item, customer, etc.) as part of the migration from legacy JDE ERP to SAP S/4 HANA and to bridge historical data with new.
RESPONSIBILITIES:
• As part of a Program Team, lead the data design for the implementation target state ERP, Trade Promotion Management, Supply Chain Planning and Customer Service solutions for US CHC
• Translate business requirements into data models and appropriate metadata, test data, and data quality standards
• Manage senior business stakeholders to secure strong engagement for the solution and ensure that the delivery of the project aligns to longer-term strategic roadmaps
• Work as part of the program management team on large program, governing and shaping the delivery of projects.
• Work closely with external suppliers to ensure solution makes best use of technology and meets requirements
• Simplify the existing data architecture, delivering reusable services and cost saving opportunities in line with the policies and standards of the group
• Lead collaborative team working with other areas to ensure that all solutions are complete, operable, conform to business processes, and meet the business needs with the agreed quality of service
• Responsible throughout the entire project lifecycle for the end-to-end solution of the project and compliance with enterprise data model and logical data groups
• Provide clear, continuous, and consistent data architecture leadership at a detailed level within the project
• Ensure the end-to-end solution is fit for purpose, meet the needs of business, the agreed requirements, and are both pragmatic and supportive of the strategic architecture direction
• Expected to carry out core accountabilities with minimal level of supervision
• Lead the design, development, implementation and maintenance of complex data systems and solutions
• Develop conceptual, logical, and physical data models to support data analysis and business intelligence
• Create and maintain current- and target-state data architectures
• Define and manage standards, guidelines, and processes to ensure data quality
• Ensure technology solutions are in alignment with data architecture principles and target state
• Oversee end-to-end data life cycle management activities
• Work with IT teams, business analysts and data analytics teams to understand data consumers' needs and develop solutions
REQUIREMENTS & COMPETENCIES :
Data, AI, ML
Data Governance
Master Data Management
Application Design & Integration DevOps
Architecture
Compliance of computerized systems
Lean & Agile practices
Problem Solving Skills
Decision Making Skills
Critical Thinking Skills
Transversal collaboration
Business Acumen
Business Analysis