Contract Duration: 12+ months, Hybrid
Research & Development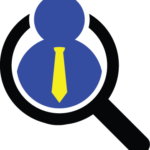 Website Lenox Executive Search
Job description
12+ month CONTRACT Hybrid role with potential to extend. 3+ years of Supply Chain Management and/or Procurement experience. This a Laboratory Sourcing role so candidate must have Strong knowledge of Drug discover (Chemistry, Biology, etc.)
Lenox Executive Search is seeking an experienced Sourcing Buyer to fill an 12+ month contractual role with a large global pharmaceutical company in Cambridge, MA. Must have some Pharma/Biotech industry experience.
REQUIREMENTS for the Laboratory Sourcing Buyer:
3+ years professional experience in supply chain management and/or Procurement
Some Supply Chain experience in the biotechnology or pharmaceutical industry
Strong knowledge of drug discovery (chemistry, biology, etc.)
Knowledge and comfortable with information technology applications including but not limited to Ariba SAP, ServiceNow and Microsoft Office (PowerPoint, Excel, Word, Teams, etc.)
Excellent analytical and problem-solving skills
Willingness to manage challenges, resolve problems and improve processes
Exceptional written, oral and interpersonal communication skills
Be accountable and results oriented
Outstanding business acumen as well as commercial and financial understanding
Legal contract and some accounting experience desired
Strong interpersonal skills and an effective cross-functional communicator
Excellent planning and organizational skills.
Comfortable working in a fast pace environment
RESPONSIBILITIES of the Laboratory Sourcing Buyer:
Responsible for purchasing and procurement of lab consumables as well as tracking of assigned items from suppliers to delivery
Monitoring/maintenance of safety stock levels, slow moving items and Inventory turn rate.
Assist with service purchase orders and accruals process
Part of information flow between supplier, Research business partners and other cross-function groups (Procurement, Facilities, EHS, etc.) on an operational level.
Communicate transparent and up-to-date supply plans to internal stakeholders. Monitor execution of agreed plans, measure performance and solve and communicate any deviations from agreed plans.
Order management and supplier relations: Create purchase orders. Coordinate/monitor deliveries and periodically monitor delivery dates – take care of order confirmation. Check and expedite purchase orders and re-work purchase orders if necessary.
Manage administrative order related tasks, e.g., order process for return shipments (credit note), reconciliations for mismatching quantities on invoices, missing shipping documents, etc.
Assist with service purchase orders and accruals process.
Issue management: align with Business Operations teams, senior leadership and internal stakeholders.
Support/ initiate process improvement projects for both process logic and process performance topics; proactively push problem/issue solving and defend against approaching delivery problems as integral part of securing supply.
Keep track of stakeholders' requirements and identify the urgency of their needs. Derive appropriate actions, ensure follow-ups and report on progress.
Salary: $35.00 – $42.00 per hour
Ability to commute/relocate:
Cambridge, MA 02138: Reliably commute or planning to relocate before starting work (Required)
Application Question(s):
Experience:
Supply Chain Management and/or Procurement: 3 years (Required)
Pharma/Biotech supply chain industry: 1 year (Required)
Drug Discovery (Chemistry, Biology): 2 years (Preferred)
Laboratory Sourcing: 1 year (Preferred)