Contract Duration: 6-12 months
Manufacturing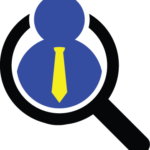 Description
Lenox Executive Search is seeking to find a Maintenance Technician for a contract role with one of our global pharmaceutical clients. This is an overnight shift position. The candidate must also be able to work weekends, holiday and overtime as required. Pharmaceutical, bio, and/or industrial manufacturing experience preferred
Responsibilities of a Maintenance Technician:
Maintain and repair pharmaceutical equipment.
Assist with the installation of pharmaceutical equipment.
Perform changeovers and setup of pharmaceutical equipment.
Perform preventative maintenance / corrective maintenance tasks as assigned
Comply with company policies, SOPs, cGMP and OSHA requirements. Ability to communicate and work constructively with other departments and teams.
Demonstrate sound organizational, written and oral communications skills.
Participate in deviation and root cause investigations as required.
Utilize a CMMS to accurately document the completion of all maintenance activities.
Basic Qualifications of a Maintenance Technician:
Be able to work an overnight position including weekends, holidays and overtime (as required).
High School Diploma or GED and five (7) or more years' experience working in a maintenance capacity in a pharmaceutical or industrial manufacturing environment or other regulated environment.
Preferred Qualifications of a Maintenance Technician:
Experience with mechanical, electrical and automated packaging equipment.
Knowledge and experience with syringe and high-speed vial filling equipment
Must be able to work as part of a team and work with minimal supervision.
Clearly communicate issues and resolutions to management, peers and first shift maintenance team.
Able to understand basic mechanical and electrical concepts.
Knowledge of pumps, motors, gear boxes, and drives.
Proficiency in Microsoft Word, Excel and Outlook.
Be knowledgeable in LOTO, PPE, Confined Space Entry and Electrical Safety programs.
Be able to wear all required safety equipment, i.e. safety glasses, hard hat, safety shoes and gloves, etc.
Proficiency/experience in aseptic gowning
Knowledge of change control, Infor EAM CMMS, E-Beam, PLC, calibration
Be able to read electrical drawings, schematics and P&IDs.
Special Working Conditions of a Maintenance Technician:
Must have a valid driver's license.
Must be able to lift 50 lbs, climb stairs and work on a ladder.