Contract Duration: 12+ months
Manufacturing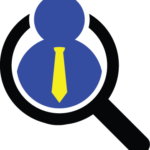 Website Lenox Executive Search
Lenox Executive Search is seeking a Manufacturing Specialist I, to fill a 12+ month onsite contractual role, with a leading global pharmaceutical company in Ridgefield, NJ. This is a 2nd and 3rd shift role including weekends, primarily 3rd shift. Training will be done during first shift.
Note: Position requires full Covid vaccination.
Description:
Manufacturing is responsible for fill and finish of pre-filled syringe and Vial products produced on the site. This includes Hyaluronic acid (HA) based medical device products as well as pharmaceutical based products. In support of our main functions, additional responsibilities include cleaning and sanitization of process equipment.
The Manufacturing Specialist I independently performs the tasks of the production operation specific to aseptic manufacturing and filling. Maintains batch record documentation and logs as required by corporation and regulatory agencies. Must be able to perform cleaning and sanitizing of production equipment and classified production space. Prepares equipment, filters, etc. required for production. Assists in process and system validation activities as required. Performs product sampling, environmental monitoring, or other related activities as directed.
Performs routine tasks in the areas of Aseptic syringe filling. This includes but it is not limited to Operation of the HMI's on automated syringe and Vial fillers, performing format part changeovers, bulk sampling, troubleshooting equipment issues, loading syringes into the filling machine or E-beam, manual weight checks, while monitoring critical parameters during operation. This job will also entail transfer of heavy vessels on wheels and autoclave racks on wheels. The candidate must be able to apply experience to perform equipment troubleshooting, train less experienced employees, and to make procedural revisions, as needed.
Perform routine daily and weekly cleaning of Aseptic and Classified manufacturing rooms.
Serve as witness to routine unit operational tasks for batch record signing. Maintains all associated documentation for operations being performed.
Demonstrated ability in the application of requisite skills and applies additional skills and acquired knowledge while following established practices and procedures. The physical demands described here are representative of those that must be met by an employee to successfully perform the essential functions of this job. The majority of the work activities are performed while standing.
• Ability to offload product off carts and onto pallets; move transfer carts in and out of manufacturing area
• Ability to stand over intervals of several hours at a time
• Ability to bend, squat, and reach
• Ability to lift, push, or pull various amounts of weight
Based on production schedules, random and different start time scenarios may occur so a very flexible work schedule is required for the candidate. Ability to accommodate production requirements that may require 50+ hour workweeks, including rotating shifts and 3nd shift or split shift hours, extended day hours and weekends. This role requires frequent work on weekends depending on production demands.
Educational Requirements:
High School Diploma or GED and 7-10 years experience required or
AA degree and 5-7 years in a related discipline or
BS degree and 3-5 years in a related discipline.