Contract Duration: 6+ months, Onsite
Manufacturing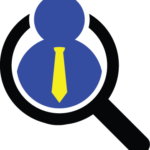 Website Lenox Executive Search
Job Description
6+ Month onsite CONTRACT role with potential to extend. Seeking GMP, Warehouse and Forklift experience.
Lenox Executive Search is seeking an experienced Materials Warehouse Management Associate to fill an 6+ month extendable contractual role with a global pharmaceutical company in Boston, MA. Must have experience working in a warehouse environment managing inventory, including use of forklift.
REQUIREMENTS of the Materials Warehouse Management Associate:
Experience working in a warehouse environment managing inventory, including use of forklift.
High school diploma.
Ability to lift/move 50lbs
The ability to work in a fast-paced environment. Can-do attitude.
Excellent documentation skills are required
Experience of operating in a clinical and commercial GMP environment is preferred.
Experience of working with OPM system is plus
RESPONSIBILITIES of the Materials Warehouse Management Associate:
Support warehouse activities/movement to ensure that all warehouse activities and materials movement are in full compliance with cGMP requirement and procedures. Store materials in appropriate cGMP conditions.
Perform and support materials delivery and returns between DPF and the warehouse in timely manner; Review customer request for materials delivery; Perform picking and delivering materials to the Drug Product Facility, transfer of materials from and to the warehouse using an effective workflow.
Perform and support transactions between GMP warehouse and DPF, between pallet locations inside GMP warehouse and updated in OPM timely; Support to create and complete formulas, recipe, and batch in OPM per batch records.
Support and perform cGMP Shipments; Pack materials with correct packages with temperature requirement; Coordinate QA and shipping contractors to ensure shipments are collected and delivered in timely fashion.
Support and perform monthly warehouse cycle count, investigation and remedy material discrepancies, deviations and events to keep the inventory accurate.
Work on the cGMP Warehouse Environmental monitoring system; work with VMC safety team to ensure that all activities in Materials Management area meet the company's safety and environmental requirement.
Support incoming materials receipt, sampling and releasing.
Support and perform waste tablets collection and disposals per SOPs.
Salary: $25.00 – $32.00 per hour
Schedule:
8 hour shift
Monday to Friday
Ability to commute/relocate:
Boston, MA: Reliably commute or planning to relocate before starting work (Required)
Application Question(s):
Can you lift/move 50 lbs?
Education:
High school or equivalent (Preferred)
Experience:
Inventory management: 2 years (Preferred)
Warehouse: 2 years (Preferred)
Forklift: 1 year (Preferred)
CGMP: 1 year (Preferred)