Contract Duration: 6+ months, REMOTE
IT/Technical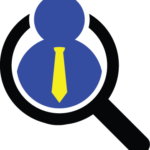 Website Lenox Executive Search
Description
6+ month CONTRACT role. REMOTE role. Eastern Time Zone hours. Looking for a technical resource specializing in Microsoft 365 tools
Lenox Executive Search is seeking an experienced to fill an 6+ month contractual role, with potential to extend, with a global pharmaceutical company. Must have 4+ years of strong Microsoft 365 Tools expertise.
REQUIREMENTS for the Microsoft 365 Tools Expert:
4+ years relevant experience.
Need to be an expert/proficient in Microsoft Teams, Sharepoint, PowerApps and PowerBI.
Must be able to work independently a lot.
Good communication skills.
Ability to match business needs with technology solutions.
100% remote, but they will be working east coast hours.
RESPONSIBILITIES of the Microsoft 365 Tools Expert:
This person will be an expert who can coach and guide people in addition to building the application (using Microsoft tools).
Need somebody who can help Digital and Business team members use Microsoft tools to satisfy business needs.
This person should be able to build solutions as well as teach people to build their own solutions.
She/he should have strong interpersonal skills with the ability to work independently.
The first expected deliverable for this role is a communication/marketing plan announcing this service.
Strong experience in Teams, SharePoint, Power BI, Power Apps, and all other 365 applications
Technical role.
They will also assist in "marketing" this role. They will put together information to send out to the Company.
The person will build business solutions using these tools.