Contract Duration: 12+ months
Manufacturing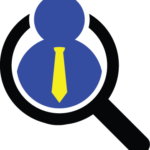 Website Lenox Executive Search
Description
Lenox Executive Search is seeking a Quality Control, Senior Specialist, for a 12 month contract position with one of our global pharmaceutical companies, working onsite in Boston, MA.
KEY RESPONSIBILITIES of a Quality Control, Senior Specialist:
Collect, transport and process environmental monitoring of air, surface, personnel gowning, water, gas and steam systems samples according to established schedules or as requested with minimal supervision.
Perform microbiological (Bioburden) and chemical assays (Endotoxin, Total Organic Carbon, Conductivity, and Nitrates), related to clean room monitoring, utility monitoring independently following established methodology, procedures, and SOPs.
Analyze organisms on cultured media from environmental monitoring and utility samples
Maintain accurate sampling and testing records and adhere to cGMP/GDP expectations
Report OOT/OOS results and other deviations to area management.
Review independently following established methodology, procedures, and SOPs
Assist in troubleshooting of analytical microbiological and chemical methods with the assistance of supervisor when necessary
Participate in executing method validations and/or classified areas qualifications.
May participates in author and review data, procedures, microbiological and chemical analytical methods, protocols, reports, deviations, and other quality records.
May participate in compliance related teams working towards the goal of continuous improvement.
May perform maintenance of instrument/ equipment calibration, temperature monitoring, reagent preparation, material and supply ordering and other general lab related responsibilities, as needed.
Assists in everyday organization of the EM/UM laboratory including safety, cleaning, maintenance and ordering of supplies.
May provide environmental monitoring and utilities monitoring guidance for training to junior staff or other departments.
Perform other laboratory duties as assigned.
*
REQUIRED EDUCATION LEVEL of a Quality Control, Senior Specialist:
A minimum of a bachelor's degree in science (i.e., microbiology or related discipline) is required.
REQUIRED EXPERIENCE of a Quality Control, Senior Specialist:
6+ years of experience in pharmaceutical / biopharmaceutical industry/ or laboratory setting (microbiology and environmental monitoring preferred). And 2 years in the lab
REQUIRED KNOWLEDGE/SKILLS of a Quality Control, Senior Specialist:
Understand cGMP concepts and general practices.
Knowledge and experience in microbiology methods and/or aseptic techniques and sample collection.
Knowledge of various laboratory equipment including Microbial ID systems, Chemical Analysis, pH meter, and balance. etc.
The ability to work well on a team in a fast-paced environment, manage priorities and maintain timelines for multiple projects is essential.
Strong attention to detail, proactive, action oriented and can rapidly adapt to a change
Demonstrate good communication skills, both verbal and written, at all levels and across various functions.
Experience using Laboratory Information Management System (LIMS) and Electronic Laboratory Notebooks (ELN) to document and report results
Ability to work weekends and off-shift hours, as needed.