Contract Duration: 12+ months
Research & Development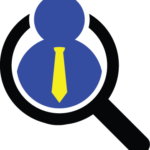 Website Lenox Executive Search
Lenox Executive Search is seeking a highly motivated scientist to support our drug discovery efforts against protein and RNA targets. The candidate will have a proven track record in either RNA or protein biochemistry. The candidate will join a small team of biochemists and structural biologists working in a fast-paced environment. Excellent teamwork and collaboration skills will be required.
Responsibilities:
Execute and optimize purification procedures for protein-RNA complexes for Cryo-EM
Execute biophysical methods to QC protein-RNA samples ahead of structural work
Hands-on Cryo-EM grid preparation and grid optimization
Support X-ray crystallization efforts for protein-RNA complexes using automated screening systems
Participate in experimental design and independently conduct experiments
Effective communication skills, both verbal and written, with the ability to present results at project team or other meetings are essential.
Minimum Qualifications
PhD in Structural Biology, Biochemistry, Biophysics or relevant field with 0-2 years post-degree experience, or MS (or relevant degree) with 5+ years of relevant experience
Track record of hands-on accomplishments in either protein or RNA Biochemistry and/or Structural Biology
Previous use of manual and automated chromatography systems
Use of biochemical techniques (e.g. Western blot, SDS-PAGE, etc.)
Familiarity with Cryo-EM sample preparation, grid screening and optimization is a plus