Contract Duration: 6 months, potential to extend or convert
Research & Development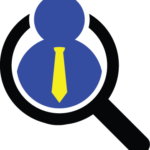 Website Lenox Executive Search
Description
Lenox Executive Search has a client in San Diego looking for a Research Scientist to join their team. The role will be in the Molecular In-Vitro Pharmacology group.
(This role is a 6 month contract with the possibility to convert to full time permanent employment based on job performance.)
Our client is looking for a Research Scientist to join the in-vitro pharmacology group within the Pharmacology Department. We are seeking a motivated, scientist with hands-on experience in assay execution and development. The successful candidate will be looking to apply their assay execution and development expertise in a drug discovery setting and demonstrate a strong desire to collaborate within a multidisciplinary drug discovery team.
Key responsibilities:
• Tissue culture
• Cell characterization by Western blot and qPCR
• Effectively execute established assays
• Perform assay development and troubleshooting to support on-going drug discovery projects
• Analyze and interpret data and effectively document and communicate results.
• Work effectively in a multi-disciplinary team environment and have excellent organizational and communication skills.
Minimum Qualifications:
• Experience in the design, execution, and interpretation of in-vitro assays.
• Highly effective verbal and written communication skills.
Preferred Qualifications:
• Bachelor's in physiology, pharmacology, or a related field with 2-3 years of experience
• Ph.D. (or equivalent) in Physiology, Pharmacology, or a related field with 0-2 years of relevant post-doctoral experience
• Ability to navigate and thrive in a fast-paced, highly matrixed work environment
• Strong desire to be part of a highly innovative company aimed at transforming the lives of people with serious diseases, their families, and society