Contract Duration: 6++ months, Temp-to-Perm
Clinical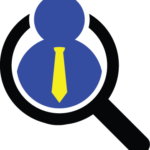 Website Lenox Executive Search
Description
6++ Contractual Temp-to-Perm role. Remote. 6+ years experience in pharmaceutical industry and/or clinical research organization, including 4+ years clinical study management/oversight. Rate flexible depending upon experience.
Lenox Executive Search is seeking an experienced Sr. Clinical Operations Manager to fill a 100% REMOTE Temp-to-Hire role with one of the world's top ten largest global pharmaceutical companies. Must have strong CRO oversight experience.
**LATE PHASE Clinical Trial study experience required as well as SPONSOR side experience.**
REQUIREMENTS for the Sr. Clinical Operations Manager:
6+ years experience in pharmaceutical industry and/or clinical research organization. Must have some sponsor side experience.
4+ years clinical study management/oversight.
Late phase clinical studies experience
Must have significant Sponsor Side experience
Strong CRO Oversight experience
Global/international studies or programs experience.
Experience in more than one therapeutic area is advantageous.
Bachelors Degree or international equivalent. Life sciences area preferred.
Knowledge of global regulatory and compliance requirements for clinical research, including but not limited to US CFR, EU CTD and ICH GCP.
Awareness of local country requirements is also required.
Demonstrated excellence in project/program management and matrix leadership.
Excellent communication skills
Excellent teamwork, organizational, interpersonal and problem-solving skills
RESPONSIBILITIES of the Sr. Clinical Operations Manager:
Lead study operational strategy and planning and oversee execution of clinical studies for an assigned clinical program(s), supporting clinical strategy defined in Clinical Development Plan.
During Early Engagement with Strategic Partner(s) and/or other CROs, lead the development of the Operational Strategy in preparation for Operational Strategy Review; focus on ensuring accurate assumptions are applied and robust risk management plans are in place.
Provide oversight/support/guidance to Strategic partners/CRO to ensure study issues are addressed and resolved rapidly.
Responsible for study budget planning and management and accountable for external spend related to study execution. Works closely with Clinical Operations Program Leader(s), Global Program Management, and Finance to ensure on a regular basis that budgets, enrollment, and gaiting are accurate; Communicates study status, cost and issues to Clinical
Operations Program Lead(s); serve as escalation point for third party vendors managed by Strategic Partner and/or other CROs. Oversee Strategic Partners/CRO/vendor selection, budget and contract negotiation, and proper supervision of performance for all activities assigned to a Strategic Partner/CRO/vendor for assigned studies, including escalation of issues to governance committees when warranted. In partnership with data management, review and pressure test all database timelines and plans; ensure strong linkage between the strategy (i.e., filing/registration, data generation, etc.) with the tactical plan for database lock and CSR. Ensure studies are "inspection ready" at all time; may be involved in regulatory inspections by preparing for and/or attending the inspections. Represent the Clinical Operations Manager role in functional initiatives or working groups.
*
Help with onboarding and mentoring of new or junior COMs.
May assist the program COPL in his/her role, as required.