Contract Duration: 6++ Months
Research & Development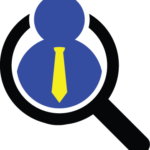 Website Lenox Executive Search
6++ months Contractual role with strong potential to extend and/or convert to permanent. Open to remote candidates for contract period but need to be local to Boston area if they were to be converted to full-time.
Lenox Executive Search is seeking an experienced Sr. Manager, Publications Oncology to fill an 6++ month contractual Temp-to-Perm role with a global pharmaceutical company in Boston, MA. Must have strong publications experience (2++ years).
REQUIREMENTS for the Sr. Manager, Publications Oncology:
Advanced degree (PhD, PharmD, or equivalent) in a scientific discipline (preferred) or a minimum of Bachelor's degree in a scientific discipline plus commensurate long-term experience within pharmaceutical or biotech industry
3+ years of healthcare or related experience, including 2+ years of experience with the development and execution of medical publications, including medical writing experience, within medical affairs in the pharmaceutical or biotech industry or within a medical communications agency, is essential
Oncology experience strongly preferred
Knowledge of pertinent external guidelines related to industry publications, and current standards of good publication practice (GPP3)
Strong written and verbal communication skills with demonstrated ability to manage several projects simultaneously
Ability to work well independently and under pressure
Strong capabilities and experience with resource allocation and vendor management
Ability to interpret and present complex medical and scientific data
Strong analytical and problem-solving skills
Understanding of pharmaceutical clinical development and product life-cycle management
Experience with publications management databases such as Datavision
Working experience in cross-functional teams within the pharmaceutical or related industry
Experience with development of medical publication strategy and management of consultants and vendors
Technical Skills: Advanced PC skills, including Datavision, MS Project, Word, Excel, Power Point, and SharePoint
OBJECTIVES/PURPOSE of the Sr. Manager, Publications Oncology:
Responsible for leading the development and execution of global strategic publication plans for the assigned oncology products/programs, based on medical strategies, transparency requirements, and data availability.
Subject matter expertise in ethical standards and relevant industry guidelines related to scientific publications best practices (eg ICMJE and GPPs). This position requires a strong scientific and analytical background, preferably in life sciences.
Lead the development of global strategic publication plans in coordination with relevant cross-functional teams (including members of medical affairs, clinical development, and outcomes research; global, regional, or local); lead the publications planning team; manage the development of publications for external audiences, including, but not limited to, manuscripts, abstracts, posters, and oral presentations; manage vendors, freelancers, and available contractors, writers, and editors in the execution of the tactical publication plan; and manage annual budget planning for each assigned compound.
Responsible for driving the publications process and ensuring compliance with global standards, and for ensuring accuracy and scientific rigor of publications.
Serve as the primary liaison with internal and external opinion leaders, investigators, authors, partners, and affiliates on publication activities related to the compounds/programs.
Play an active role in providing guidance and training to Publications department colleagues on publication strategy development and tactical execution best practices, and will lead and/or participate in the development and review of publications SOPs and Work Practices, where appropriate.