Contract Duration: 12++ month
IT/Technical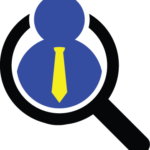 Website Lenox Executive Search
DESCRIPTION:
Seeking Senior Statistical Programmer for a REMOTE long-term contract role. ASAP start! Wonderful opportunity for a highly-skilled programmer to join an elite team for my direct client, a strong and successful Pharmaceutical company. ASAP Start. Hiring team is moving quickly to fill role!
Lenox Executive Search is seeking an experienced Sr. Senior Statistical Programmer to fill a REMOTE 12++ month LONG-TERM contractual role with a global pharmaceutical company. Must have strong Large Global Pharma experience.
REQUIREMENTS for the Sr. Statistical Programmer:
–8+ Years Pharmaceutical Clinical Trial Statistical Programmer experience
– Lead Programmer experience preferred
– Definitive knowledge of Clinical Data Interchange Standards Consortium (CDISC) relating to data standards including Study Data Tabulation Model (SDTM) and Analysis Dataset Models (ADaM) for FDA submissions.
– Expertise in analyzing and using SAS package include Base SAS, SAS/STAT, SAS/GRAPH, SAS/SQL, SAS/MACRO and SAS/ODS.
– LB Domain and FDA submission expertise
– Macro expert to provide useful macro to internal team include KM plot macro, Forest plot macro and various tables macro.
– Large, Global Pharma experience highly preferred