Contract Duration: 12 months
Manufacturing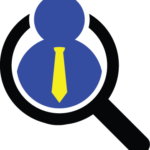 Website Lenox Executive Search
Description
Lenox Executive Search is looking for a Supply Chain Coordinator to fill a one year contractual role with one of its global pharmaceutical clients.
Summary:
The Supply Chain Coordinator is responsible for the execution and coordination of the Contract Manufacturing Organization (CMO) inbound and outbound traffic for Drug Substance (DS), Drug Product (DP) and Finished Good (FG) for products within the Specialty Care External Supply perimeter.
In addition, this role supports the execution of a global supply plan for products within Specialty Care Supply Chain Eu Operations perimeter and ensures all target levels (OTIF, inventory, …) are fulfilled.
Responsibilities:
• Is a SAP Shift key user and trains other users in the use of SHIFT/SAP ERP system
• Interact with Global Supply Chain team regarding Supply planning for CMO products
• Manage, organize and coordinate both financial & physical movements across the Virtual Plants network & Pivots from Raw Material till Finished Goods at Contract Manufacturing Organizations (CMO) & 3rd Party Logistics (3PL) locations
• Oversee and coordinate monthly, quarterly and annual inventory reconciliation process with CMO's and 3PL
• Project Management
• Support integration of systems and processes and supply chain flows across global sites, contract manufacturing organizations and newly acquired entities
• Troubleshooting and able to find creative solutions based on a solid understanding of the relevant processes to ensure a high supply performance
• Carry out root cause analyses in the event of deviations as well as developing solutions and tracking
Essential requirements:
• Bachelor in Supply Chain (or any relevant field such as Business Operation, etc).
• Minimum 5 years' experience in manufacturing pharmaceutical Supply Chain environment or in a comparable position within a similar business environment (FMCG).
• Excellent knowledge & mastery of SAP is a must; strong knowledge of MS office tools desired
• Knowledge of Supply Network Planning, Demand Management, Manufacturing processes and principles like CMO, forecast accuracy, OTIF etc.
• Good analytical capabilities, able to set priorities and to navigate autonomously complex and ambiguous environment
• Ability to communicate ideas clearly and concisely, both verbally and in writing