Contract Duration: 12+ months, Onsite
Manufacturing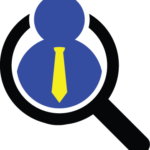 Website Lenox Executive Search
Description:
Provides effective management of Receiving and warehousing functions. Ensure optimum utilization of personnel, equipment, warehouse facilities and material to meet plant production and inventory control. Controls casts and supports safety guidelines along with other company policies.
Responsibilities
• Develop procedures to ensure departments are in compliance with Food and Drug Administration, current Good Manufacturing Practices, Occupational Safety and Health Administration and internal Standard Operating policies through training and observation.
• Manage the utilization of warehouse facilities, personnel and equipment to provide necessary service to support plant processing and packaging schedules to meet corporate objectives and fiscal plan.
• Coordinate the receiving of inbound deliveries to support plant operation in order to meet corporate objects and fiscal plan.
• Manage Inventory Accuracy relative to lot close outs and inventory audits to minimize losses and maintain service levels.
Preferred Qualifications
Experience in OTC pharmaceuticals or food and beverage industries