Contract Duration: 3-6 Months with potential to extend
Manufacturing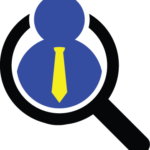 Website Lenox Executive Search
Framingham, Mass – Must be Vaccinated – 1st shift M-F
Job Description:
Position Overview with Key Responsibilities:
This position is responsible for effectively coordinating Sample management staff as a lead, documentation and samples received in the Quality Control laboratory in accordance with SOP's.
Responsibilities include:
• This individual is responsible for providing leadership support within Sample Management and to fulfill sample management role when necessary.
• Position is responsible for performing a variety of complex tasks under general guidance and in accordance with current GMP's.
• Provide motivation, inspiration, and feedback to staff under general supervision.
• Manage and coordinate projects and quarterly activities.
• Act as the primary contact for the team interacting with various departments.
• Represent Sample Management in meetings and compliance activities.
• Actively troubleshoots routine problems with samples, storage and scheduling.
• Actively participate in manufacturing scheduling meetings
• Participate in both internal and external audits
• Coordinate daily scheduling and assignments, resolve issues
• Perform and review sample management activities
• Author/Review documents
• Assist with onboarding new hires
• Act as Document Owner for SOPs and maintain periodic reviews
• Run staff daily QDCI/DCM meetings
Actively supports the QC Management team:
• Completes investigations/Deviations/CAPA
• Ensures timely escalation of critical issues
• Maintains positive relationships and networks effectively across sites and organizations
• Participates in training more junior employees
• Ensure all safety requirements are being met within the department including PPE and waste disposal
• Facilitates operational excellence through continuous improvement initiatives
• Day to Day oversight of Sample Management staff
• Data entry and filing of laboratory documentation
• Request, maintain and return of logbooks used in the Quality Control Sample Management.
• Performing sample receipt and sample disposal in the Quality Control laboratory
• Coordinates distribution of samples to other laboratories
• Ordering of laboratory supplies
• Manages laboratory reserve samples
• Cleaning and storage of the laboratory glassware
• Ensures laboratory data and samples are effectively maintained
• Updates laboratory database and tracks the completion of various functions required by the Quality Control laboratory
• Works independently under general supervision and direction
• Work in compliance with CGMPs
• Practices safe work habits and adheres to safety procedures and guidelines
Basic Qualifications:
• 4 year Degree and 4 years Quality and/or Operations experience in a CGMP Laboratory Environment
Preferred Qualifications
• Bachelor's Degree in a science or technical related field
• Knowledge Experience with technical writing
• Knowledge of CGMP regulations for US, EU and other regulatory agencies
• Strong computer, verbal, and written communication skills
• Strong technical writing skills
• Effective skills in time management, organization, teamwork, collaboration, and leadership
• Attention to detail
• Trackwise or other investigation system experience
• LIMS, Laboratory Information Management System experience.
*Please send resume on word document