Contract Duration: 6+ months
Manufacturing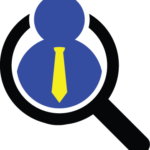 Job description
6+ month CONTRACT role. Requires onsite work in Cambridge, MA. 4 days per week with 5th day remote. Looking for someone who enjoys working in a casual environment but is able to show good judgement and quickly adapt and flex when needed.
Lenox Executive Search is seeking an experienced Document Control Specialist to fill an 6+ month contractual role with a global pharmaceutical company in Cambridge, MA. Seeking a creative, resourceful, integrative thinker for an important role as a Document Specialist Consultant, responsible for organizing the life cycle of documents in the electronic Document Management System, as well as maintaining the Quality Systems archive of records, stored both onsite and offsite. Must be able to pivot under stress!
REQUIREMENTS for the Document Control Specialist:
Bachelor's degree with 2+ years of applicable experience either in pharmaceutical drug development/life sciences/biotechnology and/or records and archive management.
Proficient with using MS Office (e.g., Word, Outlook, SharePoint, Excel).
Strong Customer Service mindset
Document Management system (eDMS) experience (SharePoint preferred)
Must be able to lift file boxes which weigh 25-35 lbs.
Must thrive working in a fast-paced, innovative environment while remaining flexible, proactive, resourceful, and efficient.
Must be able to effectively pivot under stressful situations.
Be able to effectively communicate with various stakeholders and Quality Assurance team members at varying levels throughout the organization.
Excellent organizational skills, exceptional attention to detail, diligence, and flexibility as well as be able to prioritize responsibilities and adhere to deadlines.
Outstanding communication skills (interpersonal, verbal, and written) and collaboration skills
Must be willing to work onsite 4 days a week.
NICE TO HAVE:
Expertise with Visio, and Acrobat Pro preferred
Experience working in Veeva Vault Quality Docs a big plus
Experience with quality systems and activities at all phases of the Product Lifecycle and knowledge of GxP regulations, particularly pertaining to quality systems requirements preferred
RESPONSIBILITIES of the Document Control Specialist:
Maintain logs and document inventories to ensure chain of custody traceability.
Oversee upload of records into the electronic Document Management System (eDMS) in compliance with regulatory requirements.
Support program efforts for Certified Copy creation, which may include scanning and reviewing the replica based on established standards.
Maintain inventory and indices of onsite and offsite GxP documents and records.
Provide support during internal and external audits related to Regulatory and internal audits for Documentation.
Salary: $30.00 – $38.00 per hour
Schedule:
8 hour shift
Monday to Friday
Ability to commute/relocate:
Cambridge, MA: Reliably commute or planning to relocate before starting work (Required)
Application Question(s):
Are you able to lift boxes weighing 25-35 pounds?
Are you vaccinated?
Education:
Experience:
SharePoint: 1 year (Preferred)
Document management: 2 years (Preferred)
eDMS-Document Management system: 1 year (Preferred)
Excel: 1 year (Preferred)
Microsoft Outlook: 1 year (Preferred)