Contract Duration: 12+ months, potential to extend
Research & Development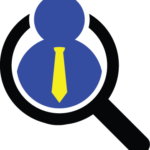 Website Lenox Executive Search
Description:
Lenox Executive Search is seeking an experienced Quality Control Analyst (Cell Therapies), to fill a 12+ month onsite contractual role, with a leading global pharmaceutical company in Cambridge, MA.
OBJECTIVE:
The Analyst, Cell Therapies QC Microbiology is responsible for the performance of microbiological related activities at the Cell Therapies Manufacturing Facility in Cambridge.
• This position is responsible to assist in all microbiological related activities needed in the in-house GMP cell therapies production of investigational new drugs from development, transfer, (re-)qualification, (re-)validation to routine performance activities.
RESPONSIBILITIES:
– Environmental monitoring of Clean rooms (Air viable sampling, surface sampling and Non-viable Particulates sampling)
– Plate reading
– Data entry/verification
– RODI Sampling
– Sample shipment
Secondary responsibilities- (20%)
– Growth promotion testing
– Gowning qualification
– EM investigations
– Assist in microbial testing as needed (Sterility, Endotoxin and Mycoplasma)
– Other micro support as needed
Primary responsibilities:
• Perform environmental monitoring (viable particle monitoring -air, settle plates, contact plates as well as non-viable particulate monitoring) of the Cell Therapies Manufacturing Facility in Cambridge.
• Perform plate reading and Data entry/verification of the test results.
• Perform RODI sampling.
• Responsible for shipping and tracking samples and test results.
• Participate in environmental monitoring performance (re-)qualifications and aseptic process (re-)validations.
• Maintain data integrity and ensure compliance with company SOPs, specifications and cGMP regulations.
• Keep the Microbiology lab clean, safe and tidy all the time.
Secondary responsibilities:
• Perform gowning qualifications for personnel needing access to the internal GMP facility.
• Perform growth promotion tests.
• Assist in release testing (Sterility, Endotoxin and Mycoplasma) related to microbiology as needed to support the manufacturing of investigational new cell therapy drug products manufactured in the internal GMP facility in Cambridge.
• Assist in the EM investigations per SOP.
• Other Micro support as needed.
REQUIREMENTS:
• Bachelor's Degree in Microbiology or another relevant field
• Maximum 1-2 experience in the bio/pharmaceutical industry
• Maximum of 1-2 years' experience in GMP QC Microbiology laboratory
• Microbiology knowledge and practical experience of microbiology testing
• Experience using MODA is a plus
• Excellent organizational, communication, and interpersonal skills
• Ability to adapt to changing priorities