Contract Duration: 12+ months, Temp-to-Perm
Manufacturing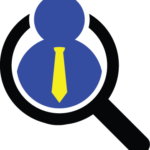 Website Lenox Executive Search
Description
1 year Contract – Temp to Perm Potential
Boston, MA
Position Overview:
Seeking a talented employee to join our Analytical Development group in Boston, MA. Consistently and passionately challenging the boundaries of their knowledge, our Analytical Development team employs traditional and innovative analytical techniques and Quality-by-Design principles to develop and validate the analytical tools used to ensure the safety, efficacy and quality of pharmaceutical products.
As a member of the Analytical Development team, this role will support the drug development programs through dissolution testing and dissolution method development. The ideal candidate will have proven experience in dissolution testing with the ability to excel in a fast-paced environment.
Key Responsibilities:
– Develops, troubleshoots and conducts dissolution experiments in support of drug product process development
– Performs dissolution stability testing on drug products
– Maintains accurate records of experiments and results in an electronic laboratory notebook and authors reports as assigned
– Designs, executes, and interprets experiments with a high degree of reliability and independence
– Performs basic statistical analysis of experimental data, where appropriate
– Maintains general lab equipment, including HPLCs and dissolution systems.
– Demonstrates knowledge of scientific principles and basic understanding of applicable drug development regulations
– Performs other duties as assigned
Minimum Qualifications:
– A Bachelor's degree in Chemistry, Chemical Engineering or Pharmaceutical Chemistry and 0-2 years relevant analytical experience
– Knowledge of HPLC and dissolution testing is required
– Excellent experimental documentation is required
Preferred Qualifications:
– A basic knowledge of cGMPs is required
– Dissolution experience across multiple systems (manual, semi-automated and automated dissolution systems)
-* Experience with biorelevant dissolution testing*
– The ability to work successfully in both a team/matrix environment as well as independently
– The ability to work in a fast pace environment, manage priorities, and maintain timelines for multiple projects
*Please send resume on word document