Contract Duration: 5+ Months
IT/Technical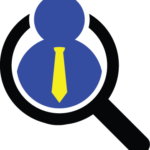 Website Lenox Executive Search
Description:
The Genomic Medicine Unit (GMU) CMC is responsible for the design and optimization of viral vector manufacturing processes and platforms. This organization encompasses vector and cell line engineering, upstream and downstream process development, analytics, and pre-clinical and clinical manufacturing support.
The GMU CMC organization is currently evaluating a digital technology platform that encompasses digitalization of manufacturing batch records and an accompanying head-worn augmented reality device. To support this effort the Application Support Specialist II will play a key role in the planning and execution of a Proof of Concept (PoC) study to test and evaluate the utility and applicability of the digital technology platform under study. This PoC study will help the GMU CMC organization determine whether to adopt this digital technology platform.
Lenox Executive Search is seeking a candidate with direct experience in the assessment and deployment of digital technology solutions tailored specifically for a manufacturing process (e.g. digital/electronic batch records).
Key Responsibilities:
• Lead the execution of a PoC study of a digital technology application tailored to biopharmaceutical manufacturing.
• Perform testing of the digital technology application in a Biosafety Level 2 (BL2) bioprocess manufacturing setting. This will also include working with a small team of Apprentice Manuals users.
• Participate in all relevant team meetings and activities and provide updates on the progress on the PoC study.
• Work with R&D ITS and other key stakeholders to keep them informed on the progress of the PoC study.
• Ensure continuity and quality of the digital technology application by working with R&D ITS for the resolution of issues related to the application.
• Work closely with the supplier of the digital technology platform to help tailor the platform to best suit the needs of the specific use case under study.
• Ensure that the application is maintained in a manner that supports delivery and performance of the service.
• Review and ensure complete and appropriate handover of documentation prior to operational acceptance/adoption of the application.
Basic Qualifications:
• Experience in or knowledge of Digital Transformation and digitalization of business processes
• Master's degree in engineering or related field (e.g. computer science, business administration) with a minimum of 1-2 years of relevant experience or a Bachelor's degree with a minimum of 4-5 years of relevant experience
Preferred Qualifications:
• General knowledge/awareness of biologics manufacturing processes
• Ability to work in a Biosafety Level 2 lab, and follow safe lab procedures
• Ability to work under minimal supervision and function within a collaborative, team-oriented environment
• Excellent organization and communication skills