Contract Duration: Permanent FTE, REMOTE
Research & Development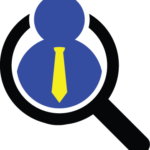 Website Lenox Executive Search
This position supports the activities/projects in the respective Business Group including clinical study design and analysis, publications, as well as regulatory interactions.
Lenox Executive Search is seeking an Associate Director, Biostatistics Neurology to fill a remote permanent role with a global pharmaceutical company. Remote is fine but must be able to appear in Nutley, NJ from time to time to collaborate with the team.
REQUIREMENTS for the Associate Director, Biostatistics Neurology :
PhD with 5+ years or MS with 10+ years of experience required in related discipline or in the pharmaceutical industry/CRO environment.
Demonstrated excellence in statistical skills across multiple areas of pharmaceutical biostatistics, together with broad understanding and experience of the clinical development process.
Experience with CRO oversight and FDA submission preferred.
Excellent technical writing and verbal communication skills.
Strong teamwork ability/commitment and individual initiative.
Strong organizational skills with ability to effectively manage multiple studies.
Excellent programming skills in SAS or R.
RESPONSIBILITIES of the Associate Director Biostatistics Neurology:
Reviews protocols and other study documents that are developed in collaborations of business alliances. Provides statistical supports for regulatory submissions in the collaborations. (30%)
Independently reviews whole protocol and interfaces with clinicians and other functions to understand study requirements and study design elements including sample size calculations, analysis methods, study durations etc. for multiple studies. (10%)
Develops and/or reviews statistical documents for multiple clinical trials, including SAPs, TLG shells and specifications of variable derivation. Support clinical trial related publications. (10%)
Independently provides statistical and validation support for analysis datasets, statistical tables, figures and listings. Performs and validates statistical analysis. Independently reviews CSRs and performs data interpretation. (10%)
Works with the internal/CRO statisticians and programmers to ensure the quality of CRO deliverables and on QA of data outputs. (10%)
Functions as lead statistician in global registration trials and manages all related statistical activities. (10%)
Leads preparation of inputs for regulatory documents and helps to prepare for meetings with health authorities. Leads preparation of responses to health authorities including identification and execution of new analysis required for responses. (10%)
Manages contract statisticians in the group. Provides mentoring and oversees assigned work. (10%)