Contract Duration: 6 months, with possibility to extend
Manufacturing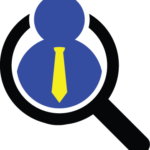 Website Lenox Executive Search
Description
Lenox Executive Search is seeking an Associate Director, GDP QA for a contract role with one of our global pharmaceutical clients. This is a six-month contract with likely extension.
The Associate Director, GDP QA will advance and provide technical expertise and knowledge supporting product launches in North America and worldwide across the Small Molecule portfolio. This role will have a broad role working across manufacturing and geographic expansions across EU and rest of the world to define labelling requirements during process validation and late phase customization. This role will require project management capabilities to ensure that regulatory intelligence requirement is identified for new regions and the blue box. The role will support International global expansion product launches and assessment of product requirements including labelling requirements in local countries/affiliates.
The role will foster strong collaboration and partnership with internal stakeholders. This individual will provide strategic guidance and direction establish procedures for performing assessments specific to labeling requirements and product launches.
The responsibilities of the Associate Director GDP QA:
Establish robust Quality Processes/Process Ownership for the commercial product launches and late phase customization processes.
Develop project plans for all projected product launches and manage cross functional discussions and label requirements for each region
Participate in Geographic Expansion activities and product launch risk assessments to ensure that Quality related actions are planned into projects and completed in line with the commitments,
Have a strong knowledge of GDP regulations and requirements.
Provides leadership and partners with QA management in proactive and strategic planning for QA and translation of the strategy to operating plans for execution
Partners with stakeholders across enabling functions for alignment of strategies, and optimization of programs for delivery, specifically with respect business deliverables vs. QA-specific initiatives
Key Technical Knowledge, Skills and Competencies of the Associate Director GDP QA:
Broad and deep global health regulatory agency knowledge and experience across multiple GDP/GMP with current knowledge of industry trends and best practices for efficiency, compliance and effectiveness.
Knowledge and demonstrated experience in packaging/labelling/product launches
Broad and deep operational and project management knowledge and experience
Demonstrated strategic planning and execution skills required
Excellent communication skills and a proven track record Influencing/building/promoting a culture of Quality and Excellence
Operational Excellence experience with proven ability to lead improvement projects-Experience with implementation and execution of program and enterprise.