Contract Duration: 6+ months, Primarily Remote
Research & Development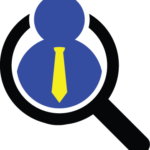 Website Lenox Executive Search
Description
Lenox Executive Search is looking to fill a contractual role for an Associate Medical Director with one of our global pharmaceutical clients. The role is based in the Boston area. For the most part the job can be remote but may be required on-site occasionally.
OBJECTIVES of an Associate Medical Director: Provides strategic planning, scientific and medical support and is responsible for overseeing the development and implementation of medical and scientific communication platform, research strategies including post-approval investigator-initiated research, phase 4 and contracted research. In addition, provides medical input into the long-term vision and growth strategies for the compounds within the related portfolio of TPUSA.
ACCOUNTABILITIES of an Associate Medical Director:
• Serve as the in-house medical and scientific expert for drugs within assigned therapeutic area and represent medical affairs on the following committees: Functional and Commercial Planning Teams strategic Global Program Strategy Teams (GPTs), Medical-Regulatory-Legal (MRL) Teams, Investigator Initiated Sponsored Research (IISR) and Medical Affairs research Committees, Medical Education Committees, , Publication teams, and other teams as designated.
• Interact internally with and support colleagues from Alliance Management, Business Development, Government Affairs, Marketing and Sales.
• Develop and maintain relationships with key external experts through Professional Associations, Professional Meetings and Conferences, etc. in support of common scientific objectives.
• Seek input and alignment with key internal stakeholders on therapeutic area initiatives (e.g, research gap analysis, communication plans, novel indications, etc.)
• Assist in managing the budget for the specific Cost Center and provide direction and oversight for the US MA overall therapeutic area budget.
• Provide medical and scientific direction and review for pre and post launch regulatory strategies (which may include label (PI), protocols, NDAs and Supplemental NDA's, etc)
• Either directly, or indirectly through supervision, oversee the medical review and sign off of promotional pieces in support of the Medical-Regulatory-Legal committee for products within your therapeutic area(s).
• Participate in the publications strategy for assigned compounds by providing scientific and publication planning input, including review and sign off of materials for medical/scientific presentations and publications.
• Interact internally with senior level management requiring negotiation to guide the overall activities of the specific compound and therapeutic area.
• Develop and maintain relationships externally through Advisory Boards, Professional Associations and Meetings to achieve the company's scientific objectives.
• Participate in external alliances and partnerships in order to further the company's scientific objectives.
• Provide support for departmental initiatives and other duties as assigned.
EDUCATION, EXPERIENCE AND SKILLS REQUIRED of an Associate Medical Director:
• MD degree or DO degree preferred with at least 7 plus years of experience in pharmaceutical industry and/or academic research, relevant clinical experience, or equivalent combination
• Other advanced degreed professionals (PharmD, Ph. D) considered depending on past relevant pharmaceutical industry experience, and/or clinical work, research, or academic endeavors
• Experience with publication activities, congress presentations and public speaking
Desired:
• Life cycle management experience
• Prior experience in Medical Affairs
• Board certification in therapeutic are related to position