Contract Duration: Through 2021, Remote
IT/Technical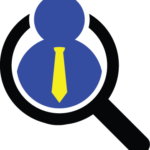 Website Lenox Executive Search
General Summary:
The AWS Cloud Data Engineer will assist in creating an integrated data pipeline, API, and microservices ecosystem using serverless architectures, languages like Python, and AWS capabilities like Athena, DynamoDB, Firehose, Kinesis, Glue, SageMaker, and more.

Key Duties and Responsibilities:
Build and maintain serverless data pipelines, derived datasets, and data discovery platforms at scale using AWS cloud services

Build and maintain serverless APIs and microservices to simplify data mastering, access, interrogation, cleansing, and exchange

Develop and implement tests to ensure data quality across all integrated data sources

Contribute to software development efficiencies by advancing our agile development practices, automated build & test frameworks, privacy-by-design frameworks, and secure coding expertise.

Collaborate directly with technical peers and non-technical end users to understand requirements, invent solutions, and create value quickly.
Knowledge and Skills:
Experience using AWS cloud services for data processing, storage, computation, monitoring, event processing, machine learning, and messaging such as Glue, Kinesis, Kinesis Firehose, S3, Athena, DynamoDB, Redshift, Athena, Neptune, SageMaker, API Gateway, Lambda, and others
Experience creating, versioning, and supporting RESTful services and APIs at scale

Experience ingesting and integrating data from many sources using streams, flat files, APIs and databases

Proficient level understanding of Python and SQL by the ability to understand and apply advanced concepts

Experience determining and using the optimal database (relational, graph, columnar, document, …) based on requirement

Understanding of contemporary data file formats like Parquet

Experience preparing data for use in a research setting a plus

Experience with full stack development a plus

Experience in life sciences industry a plus
Education and Experience:
Bachelor's degree in Computer Science or related discipline

Typically requires 4 years or more of experience in cloud data engineering and/or software engineering