Contract Duration: 3-6 months, with potential to extend, Remote or Onsite
Miscellaneous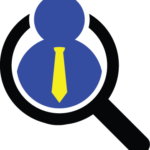 Website Lenox Executive Search
Role & Responsibilities:
•       Be the main point of contact between Internal Business Users and the vendor, HR Acuity, for the implementation of an Employee Relations case management system.
•       Support of global rollout
•       Understand the technology being implemented.
•       Understand the business needs.
•       Lead decisions between the vendor and the business users to ensure an optimal implementation of the solution.
•       Perform hands on testing of the system.
•       Coordinate User Acceptance testing by preparing test scripts, collecting user feedback, and carrying the feedback to a resolution with the vendor and business.
•       Coordinate creation of user training materials by leveraging existing content and modifying it to support company configuration choices.
•       Prepare status reports and presentations to keep the community informed about the status of the project.
•       Prepare for go-live, support hypercare period, and transition to business as usual mode of support.
•       Initial scope is US with the potential to expand to global regions in the early to mid 2022
Requirements:
•       Prior system implementation experience as a system/functional analyst in HR preferably with ER Case Management
•       Solid listening skills with the ability to understand user needs and feedback and translate that into action during the implementation.
•       Strong analytical and decision making skills and the ability to drive to consensus
•       Operates with a sense of urgency balanced with solid decision making.
•       Attention to detail and comfort with data
•       Prior project management experience
•       High level of discretion and care when working with sensitive data.
*This role requires full vaccination against COVID-19 as a condition of assignment, subject to a valid and approved medical or religious accommodation*