Contract Duration: 10+ months, Hybrid
Finance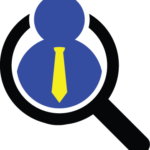 Website Lenox Executive Search
Job description
Lenox Executive Search is seeking an experienced Change Management Consultant to fill a 12 month contractual position with a leading global pharmaceutical company. We are seeking an expert in the people side of change within business transformations and large-scale global programs. The Change management Consultant guides, coaches and facilitates the target audiences, the stakeholders, the program teams, and leadership through the implementation and embedding of new ways of working.
OBJECTIVES:
• The purpose of the role is to help advance the organization's Procurement User Experience program (PEUx). The PEUx program aims to improve user satisfaction and accelerate agility by enhancing procurement processes, data, systems, policies, and support.
• The PEUx program has four main components, each addressing a specific area to improve the buying experience:
o Continuous Process Improvement: We have created a roadmap to address key pain points and root causes through insights gained from your feedback and process metrics.
o Procurement Experience Agents: To overcome the complexities of the current procurement system, we will deploy Procurement Experience Agents to streamline the buying process. At the same time, we will build a more intuitive and frictionless digital solution. The agents will provide hands-on support where it is needed the most.
o Technology: We aim to develop a simple, intuitive, consumer-grade user interface for colleagues to navigate the procurement process easily. To achieve the kind of breakthrough digital solution needed, we are working with those who know us best and have the right type of expertise – Data, Digital & Technology team.
o Data: We are generating data to measure process health, identify issues and solutions, and drive actions.
The Change management consultant demonstrates best-in-class Behavioral Change Management skills to ensure a smooth implementation from the people side of change/adoption.
RESPONSIBILITIES of the Change Management Consultant:
• Challenges and supports the Technology and Process experts to co-create end-user friend-ly, intuitive and innovative solutions.
• Conducting audience analysis, as-is & to-be analysis and change impact assessments
• Prepares and conduct change readiness surveys
• Prepares and conducts change adoption measurement
• Develops & implement embedding plans
• Supports stakeholder engagement plans and execution
• Supports in communications activities (leadership comms, workshops, roadshows, townhalls, etc)
• Conducts the training/awareness needs analysis
• Develops the training/awareness strategy & plan
• Ensures quality and timeliness of training/awareness material development
• Ensures quality and timeliness of training/awareness delivery
• Monitors training/awareness progress and quality
• Align with team members of the right mix of interventions
• Advises on the latest innovative training/awareness methods & channels
• Ensures embedding of new knowledge and skills in the organization
• Supports adjacent change management & communications efforts
• Will lead and/or support one or more workstreams in their change management & communications efforts
REQUIREMENTS for the Change Management Consultant:
• Degree in Psychology, Sociology, Organizational behavior, Business Management, or other degree with relevant OCM experience
• Extensive experience with change management, large global projects (projects listed on resume with scope and scale)
• Experience supporting offshore teams preferred
• Change Management Certification or similar
• Excellent knowledge of the English language, both written and spoken
• Experience and knowledge of training principles, methodologies, and tools
• At least 5 years of relevant work experience in OCM, communication, and training.
• Experience in working for a multinational company on large and complex global transformation.
• Strong preference of having business experience in procurement and/or pharmaceutical environments
Management/General skills:
• Strong project and change management skills
• Strong interpersonal and communication skills
• Sensitive to a diverse and multicultural environment
• Outstanding networker with strong people management skills
• Takes personal accountability and ownership of tasks
• Strong problem-solving and analytical skills
• Works with minimal guidance
• Employee focus: by building successful partnerships with our stakeholders
• Deliver on commitments: we do what we say principle