Contract Duration: 6+ months, Remote until safe
Clinical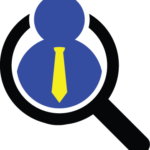 Website Lenox Executive Search
Job Description
The Temporary Chemistry Business Analyst will work directly with Research SMEs to understand
their needs and shape requirements for solutions that align with the Research and IT strategy. The
candidate will have deep understanding of medicinal chemistry, research processes and have the
ability to influence stakeholders. They will act as a liaison between scientists and software
developers in support of existing internal research applications. The candidate will also provide
testing support for internal research applications, train and support scientists on internal and
commercial research applications and make necessary data changes in corporate research
databases to maintain a high quality of information.
The candidate will also provide testing support for internal research applications, train and support
scientists on internal and commercial research applications and make necessary data changes in
corporate research databases to maintain a high quality of information.
Minimum Requirements:
BS/MS/PhD in Synthetic Chemistry or Computational Science with 3+ years of experience in the
Biotech/Pharmaceutical industry
Strong cross-disciplinary communication skills and a willingness to creatively engage scientists and
software developers to fully understand complex issues and arrive at innovative solutions.
Experience with internal or commercial scientific applications (ie. electronic laboratory notebook,
analytical data systems, chemical inventory systems) and a thorough understanding of chemical
structures, synthetic routes, and modern molecular design techniques.
Preferred Experience:
Exposure to data science and data engineering technologies on the AWS platform.
Experience in working with Agile teams, project management methodologies, and requirements
elicitation techniques is desired.
Understanding of relational databases
Previous experience working in a Business Analyst role within a biotech/pharm environment