Contract Duration: 12+ months with potential to extend or convert
Clinical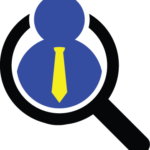 Website Lenox Executive Search
Description
Are you looking for a patient-focused, innovation-driven company that will inspire you and empower you to shine? Join us as a Biomarker Operations Lead in our Cambridge, MA office. 12 month contract with strong potential for long term extension and/or conversion. Open for Local Boston candidates only (at least 5 days a month and increasing from there)
Lenox Executive Search is seeking an experienced Clinical Biomarker Operations Lead to fill an 12+ month contractual role, with strong potential to extend and/or convert to permanent, with a global pharmaceutical company in Cambridge, MA..
The Biomarker Operations Lead is an exciting, high visibility, high impact role within the Precision & Translational Medicine (PTM) function in the Oncology Therapeutic Area Unit (OTAU) at the Global Pharma company. The desired candidate will work with stakeholders within PTM and cross-functionally with partners in Clinical Pharmacology, Clinical Biomarker Innovation and Development, Clinical Operations, Procurement, R&D and IT Quality, and Clinical Data Solutions to support clinical biomarker operations and logistics with external vendors thereby helping generate high quality Translational biomarker data.
REQUIREMENTS for the Clinical Biomarker Operations Lead:
BS, MS or PhD in Biochemistry, Biology, Medical Technology, Immunology, Pharmacy or related pharmaceutical sciences.
BS (8+), MS (5+) and PhD (2+) years of relevant work experience in drug development, sample/biospecimen management or clinical trial project management.
Knowledge of clinical trials and understanding of the role of biomarkers in clinical studies a plus.
Experience in Oncology a plus.
Demonstrated ability to collaborate with a diverse group of scientists, clinicians, vendor labs, and a variety of internal and external team players to support product strategy.
Excellent written, organizational and interpersonal communications skills in order to efficiently and succinctly update the stakeholders and internal team members on progress, address questions and issues as well as interface with external vendors.
Strong attention to detail, timelines and accuracy.
Works successfully under pressure with tight timelines.
Works effectively in a dynamic operational environment with cross functional stakeholders.
Working knowledge of FDA & ICH/GCP regulations and clinical laboratory specimen handling. Knowledge of regulations from other regions (e.g. China and Brazil) a plus.
Experience with Labmatrix or equivalent sample management software is a plus.
Proven critical reasoning skills including the identification and resolution of complex problems.
RESPONSIBILITIES of the Clinical Biomarker Operations Lead:
The Biomarker Operations Lead will be responsible for forging and managing strong relationships with multiple CRO biomarker testing labs and bioassay vendors, biomarker specimen management and tracking, ensuring timely clinical sample testing and biomarker data management.
Functions as key point of contact with external laboratories, with oversight responsibilities for the development and finalization of agreements, statements of work, sample analyses, data transfer specifications and data transfer agreements.
When necessary, work closely with Procurement, R&D Quality Assurance and IT to qualify and onboard new CRO vendors with a focus on quality. This will entail support for the execution of CDAs/MSAs, submission and follow through of audit requests.
Solicit and review Scope of Work documents and work with Procurement and key stakeholders to generate contracts.
Coordinates and delivers the biomarker specimen strategy within multiple clinical programs in accordance with the requirements of quality, and ethical and regulatory standards, including ICH/GDPR/GCP/GLP.
Collaborate with study teams, Clinical Biomarker and Global Translational Leads to develop Clinical Sample Management Plans.
Review and provide input into clinical study protocols, informed consents and central laboratory documents to ensure quality and accuracy.
Ensure biomarker specimen handling and processing steps are appropriately described in the Clinical Lab Manuals for collection, processing, and shipping of patient samples. Ensures standardization and harmonization of end-to-end biospecimen activities across clinical trials; maximizing biomarker specimen accrual and quality.
Accountable for planning, coordinating, and overseeing all operational activities required to manage the lifecycle of biomarker specimens (oversight of sample collection at site, shipment to vendor for testing/processing, analysis, reconciliation and final sample disposition).
Identifies stakeholders for questions impacting clinical samples and escalates issues to ensure a timely resolutions.
Utilizes tracking systems such as Labmatrix in order to report progress, address issues and resolutions in a timely manner.
Addresses questions from the CRO or the third party vendors as it relates to sample collections and/or queries.
Interfaces with data standards and data management teams to ensure biomarker data standards are defined for each readout in data transfer specification (DTS) and that approved controlled terminology is used within clinical study protocols.
Oversees finalization of data transfer agreements (DTA) and ensures that data is transferred between bioassay vendors and CRO/teh Company to meet clinical trial and translational timelines.