Contract Duration: 3-6 Months
Manufacturing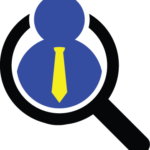 Website Lenox Executive Search
Job Description:
Perform reviews/audits of Quality Control data necessary to ensure the compliance of procedures to in-house specifications and regulation.
Conducts review of testing results, logs and instrument audit trails.
Review documentation against established product specifications and procedures.
Interpret complex, explicit documentation to ensure quality standards and compliance, may revise when necessary.
May provide training to new employees.
Releases final results of batches to Stability and QA and may compile Certificates of Analysis.
Work under only very general supervision.
Work is reviewed for soundness of judgment and overall adequacy and accuracy.
Contribute to the completion of organizational projects and goals.
Errors in judgment or failure to achieve results would normally require a moderate expenditure of resources to rectify.
Frequent internal company and external contacts.
Represent organization on specific projects.
May interact with auditors.
Education and Experience:
Bachelor's Degree & 3 years' of experience OR Associate's Degree & 5 years of experience in Quality or cGMP operations.
Experience with GC, FTIR, Atomic Absorption, UV Vis Spectroscopy and wet Chemistry.
Experience with Empower software
Excellent communication skills both written and verbal.
Strong critical thinking ability.
Effective time management and organizational skills.
Strong attention to detail and ability to work with others in a group environment