Contract Duration: 6+ months
Administrative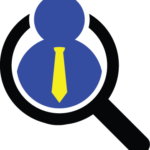 Website Lenox Executive Search
Job description
6+ months Contractual role. Remote role but seeking candidate LOCAL TO BOSTON.
Lenox Executive Search is seeking an experienced Congress/Event Congress Planning Specialist to fill an 6+ month contractual role with a global pharmaceutical company in .Boston, MA. Must have experience in meeting and events planning and 2-3 years of relevant experience in project management.
REQUIREMENTS for the Congress/Events Planning Specialist:
A minimum of a Bachelor Degree is required
2-3 years of relevant experience in project management
Experience in meeting and events planning
Strong communication skills (verbal and written)
Ability to work well in teams and focus teams on goals/key deliverables
Excellent project management skills
Ability to complete goals within allotted timeframes and deliver high quality results
Strong initiative and ability to identify issues and create solutions
Ability to use and navigate systems (e.g. Cypergrants, VCT, iProcurement, Congress Request System)
Ability to use Microsoft Office programs (Word, PowerPoint, Excel, Teams) as well as online meeting platforms (Zoom)
Highly organized with a strong attention to detail, clarity, accuracy and conciseness
Relevant Medical Affairs experience a big plus
Comfort with interacting with senior management
RESPONSIBLITIES of the Congress/Events Planning Specialist:
Looking for a Congress Planning Specialist to join our Medical Affairs Department. The Congress Planning Specialist is responsible for providing support for the cross-functional planning process for 20+ Cystic Fibrosis and Pipeline Global Congresses. This position will play a key role in supporting the Congress project managers during individual and annual congress planning, as well as managing department projects and needs. This individual may also lead the planning of small Congresses. This remote role will report to the Associate Director, Medical Operations/Congress Planning in Global Medical Information and Operations.
Initiates Sponsorship and Corporate Membership process and payments in Request Management System; ensures information is accurate, reconciled and closed out in Request Management System and The Company Contracting Tool (VCT) for all Congresses
Tracks and manages Global Spend Transparency payments for all Congresses
Manages Conference tracker, research deadlines and flag for the team
Provides administrative management for the planning of Global congresses and annual congress planning by prepare meeting materials, including agenda preparation/distribution, scheduling, collecting/sending meeting pre-reads, creating project timelines
Supports and/or leads the planning of smaller congresses
Maintains and updates Congress Team Intranet (Vnet) page
Manages system information and metrics in the Congress Request Form
Prepares status reports and documents needed for the operation of the area
Supports cross-functional relationships with Medical Affairs, Meetings and Events, Legal, Corporate Compliance (OBIE), Procurement, and other groups