Contract Duration: 12+ months, Hybrid
Finance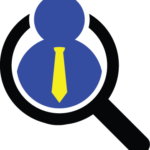 Website Lenox Executive Search
Job description
12+ month CONTRACT role. Requires 2-3 days per week onsite either in Northborough OR Framingham (Candidate choice). REQUIRED: 3+ years relevant experience in a Cost Analyst role. Pay rate is flexible depending upon experience.
Lenox Executive Search is seeking an experienced Cost Analyst to fill an 12+ month contractual role with a global pharmaceutical company. Must have 2+ years of SAP and advanced Excel experience.
REQUIREMENTS for the Cost Analyst:
Bachelors Degree
3 + Years experience in a related Cost Analyst role
2+ years SAP experience
2+ years Advanced Excel (pivot tables)
Strong experience with journal entries
Ability to learn quickly & strong organization skills
Ability to adhere to strict deadlines, month-end closing deadlines
Experience with Trintech (or other similar Accounting Journal Entry software) nice to have
Previous Cost Analyst role at Pharma company a plus
RESPONSIBILITES of the Cost Analyst:
Will be responsible for standard costing, annual process, and monthly ad hoc reports
Inventory analysis
Journal entries for productions variance
Business partners, working with the local manufacturing representatives and other stakeholders
The role will be committed to conducting analysis, cost accounting experience
This role performs standard to slightly complex cost accounting duties and maintains cost accounting processes and systems.
Produce standard cost accounting reports (e.g. depreciation, labor, equipment reports) and prepare standard journal entries and participates in the annual budgeting process by assisting operations management in the completion of their budget inputs, review of spending, staffing, production and capital plans, and completion of the budget templates.
Work independently under general supervision and direction and is subject to review solely for soundness of judgment and overall adequacy.
Candidate is required to make decision and exercise consistently independent judgment and discretion.
This position will be critical to relieve the site controller from his duties to better engage in corporate accounting projects as well assist the site controller in ad hoc queries in support of the corporate accounting projects.
Salary: From $40.00 per hour
Application Question(s):
Can you work partially onsite in either Northborough or Framingham?
Are you vaccinated?
Experience:
Cost Analyst: 2 years (Required)
SAP: 2 years (Preferred)
Advanced Excel: 2 years (Preferred)
Cost Analyst in Pharma industry: 1 year (Preferred)