Contract Duration: 12++ months, REMOTE, Temp to Perm
IT/Technical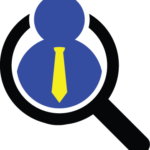 Website Lenox Executive Search
Description
12++ month Contract TEMP-to-PERM role. REMOTE. REQUIRED: Experience in pharma industry and pharma data sets (2-3 years). Rate flexible depending upon experience.
Lenox Executive Search is seeking an experienced Data Scientist Architect to fill an 12+ month contractual role, with strong potential to convert to permanent for the right canddiate, for a global pharmaceutical company. Must have strong SQL skills (5+ years experience), Tableau and Visualizations skills.
Requirements for the Data Scientist Architect:
Experience in pharma industry and pharma data sets: 2-3 years
BA or BS in an analytical field such as operations research, management science, engineering, information systems, computer science, math, etc.
Strong SQL skills (5+ years experience): Familiar with table join concepts, aggregate data queries, data manipulation using SQL Tableau development.
Microsoft T-SQL experience a plus
Strong Tableau and visualizations skills. Ability to design efficient, user-friendly interactive business dashboards (3+ years experience)
Ability to learn the data quickly and build efficient and accurate data flows
Experience with dashboard data testing to ensure data accuracy
Experience working with financial and pharmaceutical R&D data sets preferred
Job automation/scheduling experience
Experience ensuring data quality and troubleshooting data issues in the business dashboards
*
Responsibilities of the Data Scientist Architect:
Serves as an integral, cross-functional, partner responsible for providing actionable insights into R&D investment forecasts and budgets to enhance strategic decision making for global program teams, portfolio strategy, finance, and executive management.
Leverage skills in data analytics to build insightful, creative and continuously improving deliverables to the portfolio, finance, strategy, and operations group and other key stakeholders across the Global R&D business unit.
Partner with key stakeholders on continuous improvement of Tableau dashboards related to research and development investments, budgets, and timelines. Responsible for translating business requirements into data analysis, creative presentation and visualization of data. Has a deep understanding of the types of analysis and insights that can be drawn from data
ACCOUNTABILITIES:
Development of new Tableau data visualization and dashboard and enhancements to existing dashboards based on user feedback and business requirements.
Assist with the testing of new dashboards or enhancements, incl. data source improvement. Ensure data consistency.
Troubleshooting data quality and dashboard issues as needed.**
Evaluates, recommends and communicates appropriate models/techniques and industry knowledge to other team members.
Ensures that appropriate analytical techniques are fully leveraged for any incoming analytics requests.
Collaborates with internal stakeholders.