Contract Duration: 12+ months, Remote (EST)
IT/Technical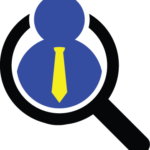 Website Lenox Executive Search
Job description
12+ month REMOTE CONTRACT role with potential to extend. Must be able to work EST hours. 3-5 years Content Management System (CMS) experience – not looking for a content manager or creator.
Lenox Executive Search is seeking an experienced Digital Project Engineer to fill an 12+ month remote extendable contractual role with a global pharmaceutical company. Must have 3+ years of experience managing digital marketing programs. Agency experience a big plus. Must be very familiar with new WEBSITE BUILDS.
Requirements of the Digital Project Engineer:
Bachelor's degree. MBA preferred
3-5 years experience management of digital marketing programs
2+ years of experience working with major content management systems
Must be familiar with new website builds
Knows process/techniques and can "hit the ground running"
Agency experience a big plus. Pharma industry also a big plus.
Firm understanding of Agile methodologies. Certifications are not required, but are preferred
Management of global digital strategy or roll-out of digital marketing programs across multiple markets
Demonstrated excellence in tactical implementation, project planning, and communication
Demonstrated progression of responsibility and confidence working in a matrix environment
Proven ability to meet deadlines on multiple projects
A strong understanding of the pharmaceutical legal and regulatory environment a big plus
Effective communication skills, both verbal and written
Ability to navigate and be successful in a fast-paced environment
Responsibilities of the Sr. Digital Project Engineer:
The individual will work with the various marketing functions, DTE (IT) teams, and external partners to coordinate, execute, and deliver website projects within timeline and budget. This role will be primarily tasked with guiding and maintaining our ways of working on our new Acquia platform, but will also support ongoing site updates, including label expansions and implementation of new capabilities. Additionally, this individual will assist in the adoption and adherence of an agile development process, standardization of our project management tools, and implementation of new website capabilities on our Acquia platform that support the Company's overall business objectives.
Manage timelines, provide status updates to internal stakeholders, coordinate and involve SMEs
Be the liaison between creative agencies, development vendor, and internal stakeholders
Ensure agencies are accountable for deliverables
Review markups, design files, and staging links to confirm accuracy, feasibility, and to preemptively identify risks
Review functional specs and test plans for clarity and quality control
Track QA feedback and issue resolution
Coordinate releases and environment maintenance with the Company's DTE organization
Flag and escalate risks to brand teams (ex. Regulatory review feedback cannot be addressed within allotted time, new functionality request requires new functional specs and additional resources, etc) and provide solution options to brand teams to mitigate risks
Meet regularly with key business stakeholders to identify the business priorities and socialize decisions with the cross-functional teams to align on the work to be done
Salary: $80.00 – $95.00 per hour
Schedule:
8 hour shift
Monday to Friday
Application Question(s):
Are you able to work EST time zone hours?
Are you vaccinated?
Education:
Experience:
Content management systems: 5 years (Preferred)
Website build: 3 years (Preferred)
Agile: 1 year (Preferred)
Pharma industry or agency: 1 year (Preferred)
Digital marketing programs management: 3 years (Preferred)