Contract Duration: Permanent FTE
Research & Development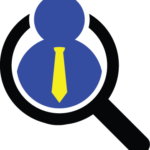 Website Lenox Executive Search
Base Salary up to $285K
Annual Bonus 20 – 25%
LTI Bonus $30K
Location: Nutley, NJ – Mostly Remote
Work-from-home: All employees are working from home currently. When we can return to the
office, more work-from-home flexibility than the former one work-from-home day per week will
be available. Details of revised Work-from-Home Policy will be forthcoming!
The Director of Global Medical Affairs in Neurology will have accountability to the epilepsy
portfolio and provide leadership/support as a key partner to Clinical Development, Real
World Evidence and Commercial. The candidate will provide therapeutic area expertise in
epilepsy, advance data generation, publication and medical education initiatives, as well
as ensure global-regional, and cross-disciplinary alignment and collaboration.
The Director is a key member of the Neurology Business Unit responsible for developing and
maintaining excellence in medical affairs activities, building best-in-class capabilities
and leading activities that are necessary to generate and publish evidence that fills
knowledge gaps and facilitates the appropriate and optimal use of medicines to improve
patient outcomes.
The candidate will build enduring collaborations/partnerships with scientists, clinicians and other
key stakeholders as appropriate, with the goal to contribute to the epilepsy literature and
initiatives that optimize patient outcomes. The position includes participation in governance
and review committees.
These responsibilities require broad MD neurology experience with expertise in epilepsy
and a record of scientific interest, publications and clinical experience. Experience in the
pharmaceutical industry is preferred with a solid background in medical affairs activities
– data generation, scientific publications/communications, product development and
differentiation and contributing medical expertise across the lifecycle.
The successful candidate will have advanced written communication skills and a flexible
leadership style that engages and inspires cross-disciplinary colleagues with varying viewpoints
to meet and exceed our shared objectives. The candidate will liaise with other functions on
shared initiatives. A sophisticated understanding of the evolving healthcare and neurology
landscape including the integration of innovative approaches to advance practice, improve
dissemination and implementation of evidence-based treatments in epilepsy is of great interest.
Essential Functions:
Translate the strategic plan and vision of the Global Medical Affairs and overall therapeutic area
to develop research and study designs for the generation and delivery of high quality,
scientifically robust evidence along the product lifecycle on time and on budget.
The candidate will work with key stakeholders, management, and functional area leads to
develop strategic and aligned US Medical Affairs Plans for the therapeutic area and will
be expected to communicate and represent these plans to upper management/senior
leadership. This includes responsibility for continuously updating plans.
Provide leadership and strategic direction to stakeholders in interactions and communications
with external customers, thought leaders, strategic alliances, key organizations, and institutions.
Maintain external orientation by participating actively in external events and activities.
Strengthen Eisai's medical reputation through successful management of medical dimensions of
products
Lead the recruitment, retention, and development of the team to build capabilities and
innovation that positions company as a leader in Neurology
Generate and present high-quality scientific knowledge and educate key stakeholders within
and outside of the organization
Prioritize address patient unmet needs through scientific activities that focus on patient needs
and patient outcomes
Engage stakeholders and effectively, transparently communicate pertinent science by
sorting through a deluge of data and identify the best use for new technologies (e.g.,
drugs, diagnostics, etc.) that has become an overwhelming task for key
stakeholders—physicians, payers and healthcare providers are struggling with data overload
more transparent data on drug performance.
Build long-term relationships with a variety of stakeholders to benefit patients with neurological
conditions and advance understanding on the appropriate use of our products.
Design and implement data generation strategies working as an integral part of cross-functional
product development and product management teams and increasing the company's
understanding of unmet medical needs, precision medicine, treatment pathways, etc.
Requirements:
MD in neurology with advanced clinical specialization in epilepsy and interest in maintaining
deep understanding/connection to medical practice and service delivery
Track record of academic achievements and publications
Minimum 1-4 years' experience in the pharmaceutical industry; Launch experience
desired
Record of success partnering with internal and external stakeholders to achieve common goals
Well-established experience in complex problem solving, leadership through influence, and
building support for new approaches with diverse stakeholders in a complex, fast-paced
environment
Proven ability to be strategic and forward-thinking to enable execution of critical objectives
Strong financial/budget management and project management skills.
Strong business acumen
All work will be remote until otherwise advised