Contract Duration: 12+ months, Remote
Clinical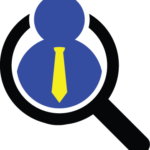 Website Lenox Executive Search
Job description
Lenox Executive Search is looking to fill a contract role for a Director, Global Medical Evidence Lead with a global pharmaceutical company. This is a one-year contract with possible extension. Experience with real world evidence and phase 4 study design is highly desired.
Responsibilities of a Director, Global Medical Evidence Lead:
Responsible for post-approval research within the CoE of Global Medical.
Leads the development of a strategic integrated evidence generation plan. Partners with GPT Evidence Generation sub team (a multidisciplinary team), to develop/optimize the integrated strategic evidence generation initiatives across therapeutic areas, proactively anticipating any potential gaps and adjusting tactical plans to address these.
Supports the development of a strategy for all study types within the CMO, i.e. sponsored studies (MACs), Collaborative research and IIRs.
Provides innovative thinking and scientific expertise into post-approval research programs and real-world evidence strategies.
Supports strategic discussions for each assigned therapeutic area to identify research gaps and develop aligned strategic and tactical plans to address these gaps. And works closely with GMA GPT representatives and partners responsible for executing evidence generation plan.
Drives, builds and maintains the strategic evidence generation plans, closely partnering with the GML, PVPA and GORE with input from multiple stakeholders (regions, SQS, etc).
Establishes GMA framework (i.e. sub-team to asset strategy team) to support evidence generation needs.
Collaborates with cross-functional team members to define global evidentiary needs of key stakeholders (Regulatory bodies, HCPs, Patients/caregivers, Payers, and HTA bodies) to serve the evolving healthcare environment.
Supports collaborative strategic planning and mapping of evidence generation activities with key internal stakeholders to develop aligned and integrated generation strategies and plans;
Enhances collaboration between various groups within Company through sharing of data and best practices.
Provides strategic leadership and scientific direction on medical evidence activities in order to:
Set standards for utilization of medical data.
Maximize patients' access to our innovative medicines;
Participates as a functional expert on other cross-functional leadership teams.
Advanced level understanding of research and the pharmaceutical industry
Advanced knowledge of systems
Required of a Director, Global Medical Evidence Lead:
Minimum MSc degree required (preferably PhD), preferably in a health-sciences related field with 8 years of research related experience and/or pharmaceutical industry experience.
Experience with late-stage clinical studies, research collaborations and RWE.
Proven track record of strong leadership, project management and demonstrated ability to coach and mentor individuals.
Ability to communicate and interact thoughtfully, transparently, and appropriately with a variety of stakeholders both internal and external to Company.
Experience overseeing work of and mentoring other individuals with a variety of scientific and non-scientific backgrounds and training
Experience working in a global organization and within matrix structure highly desirable.
Salary: $100.00 – $130.00 per hour
Experience level:
Schedule:
8 hour shift
Monday to Friday
Application Question(s):
What time zone are you located?
Education:
Experience:
phase 4 study design: 10 years (Preferred)
real world evidence: 10 years (Preferred)
late-stage clinical studies: 10 years (Preferred)