Contract Duration: 24 Months
Clinical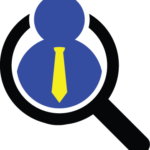 Website Lenox Executive Search
Job description
2 year contract role onsite in Orlando. Requires 3-6 years of relevant experience.
Lenox Executive Search is seeking an experienced Donor Coordinator to fill an 24+ month contractual role with a global pharmaceutical company in Orlando, FL. Must have working knowledge of HIPAA and other regulations pertaining to donors and blood collections.
REQUIREMENTS for the Donor Coordinator:
3-6 years of relevant experience
Associates Degree in business administration or related field preferred or experience in lieu of education.
Demonstrated experience with logistics and contracting is highly preferred.
Working knowledge of HIPAA and other regulations pertaining to donors and blood collections
Must have demonstrated capacity to work across teams on diverse tasks.
Working knowledge of purchase order processes.
RESPONSIBILITIES of the Donor Coordinator:
The Orlando campus of this large Pharmaceutical Company seeks a Donor Coordinator to support the company's efforts to develop cell-based therapies for the treatment of cancer.
Leverage the Orlando campus' expertise in managing a local research donor program to build a new national donor program capable of supporting clinical and manufacturing programs for the cell therapy initiative.
Build strong working relationships with external blood banks, collection centers, and testing labs, coordinate with colleagues in legal and other departments to establish contracts with these external partners, manage donor collections and blood handling logistics, and maintain/anticipate donor blood sample needs to support Company development and clinical needs.
Provide occasional administrative support to the Orlando site across multiple departments.
Coordinating and arranging meetings (including conference calls and VTCs), managing site meeting room schedules, arranging and coordinating travel schedules and reservations, and providing other administrative support.
Must be a highly dedicated, independent, and motivated person who is well organized, has excellent communication skills, and is able to work well with others (both internally and externally).