Contract Duration: 24 months, Onsite
Research & Development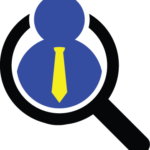 Website Lenox Executive Search
Job description
Lenox Executive Search is looking to fill two contract roles with one of our global pharmaceutical clients for a Environmental Health and Safety Specialist. This role will require you to be on-site in either Framingham or Cambridge. This is a two-year contract.
Objectives of an Environmental Health and Safety Specialist:
Implementing, monitoring, and participating in the development of site environmental, health and safety programs (Contractor Safety, Ergonomics, Laboratory and Chemical Safety, Hazardous Waste, Wastewater, etc.)
Ensuring compliance with all applicable federal, state, and local environmental and occupational regulations and permits (Department of Environmental Protection, Occupational Safety and Health Administration, Massachusetts Water Resources Authority).
Leading risk assessment processes, including, but not limited to job hazard analyses, hazardous chemical and ergonomics.
Conducting comprehensive environmental, health and safety inspections of laboratories and facilities.
Providing technical assistance and advice to laboratory managers and employees regarding environmental health and safety issues.
Conducting accident/incident investigations.
Serving as lead on certain environmental, health and safety projects.
Providing initial in remote/in-person response to afterhours and weekend emergencies for initial size up.
Requirements of a Environmental Health and Safety Specialist:
Performing work that requires decision making and the consistent exercise of independent judgment and discretion.
Effective communicator and solutions-oriented problem solver
Prior HSE experience in academic or commercial R&D facilities
Familiar with HSE-MS concepts
Bachelor's degree from an accredited four-year college or university Industrial Hygiene, Safety, Environmental Science or similar
BS in Safety, Biology, Chemistry, Env. Science etc is needed.
Experience 5-7 years is ideal.
Experience in completing site safety inspections, completing Job Hazard Analyses, chemical and hazardous waste knowledge, ergonomics, and biosafety experience is very helpful.
Able to assist in Influencing others, listening, and being problem solvers.
Salary: From $50.00 per hour
Schedule:
12 hour shift
Day shift
Holidays
Application Question(s):
Which site would be your preference? Framingham or Cambridge?
Education:
Experience: