Contract Duration: 6+ months, Onsite
Manufacturing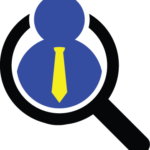 Website Lenox Executive Search
Job Description
6+ month highly extendable onsite CONTRACT role. Must have state of NJ Black Seal High Pressure Boiler Operator License. 8/12-hour, rotating shift position. The candidate must be able to work nights, weekends, holidays and overtime as required. FLEXIBLE pay range for the right candidate!
Lenox Executive Search is seeking an experienced Facility Maintenance Technician to fill an 6++ month renewable contractual role with a global pharmaceutical company in Ridgefield, NJ. Must have high school diploma or GED.
REQUIREMENTS for the Facility Maintenance Technician:
A high school diploma or GED is required.
Current High Pressure Black Seal Boiler Operator License through the state of New Jersey.
2+ years of maintenance experience.
2+ years experience working in a cGMP pharmaceutical manufacturing environment or other regulated environment.
2+ years experience operating, maintaining, troubleshooting and repairing WFI, RO and clean steam systems.
2+ years experience in the operation, maintenance, troubleshooting and repair of high pressure boilers, chilled water systems, compressed air systems and emergency generators.
2+ years experience monitoring and operating a BMS in a pharmaceutical manufacturing facility.
2+ years experience working within an OSHA and EPA regulated facility.
Water purification experience (RO water, WFI water, City water pre treatment systems, and waste water neutralization systems).
Must have valid driver's license.
Be able to wear all required safety equipment, i.e. safety glasses, hard hat, safety shoes, gloves, etc.
Be able to lift up to 70 pounds, climb stairs, work at heights, and perform work in extreme temperatures.
Must have experience as a boiler stationary operator at a high pressure steam plant.
Ability use a computer (Microsoft applications).
Blue Seal Boiler Engineer License a big plus
Refrigeration Blue Seal Engneer License a big plus.
RESPONSIBILITIES of the Facility Maintenance Technician:
Monitor, operate, adjust and repair the facility's process critical equipment, systems and utilities in a safe, compliant and efficient manner.
Report alarm or "out of specification" conditions to required personnel as per SOP's and take the appropriate actions required to correct the condition.
Perform preventative/predictive maintenance, troubleshooting and repairs on process critical utility equipment and systems including but not limited to: WFI/RO systems, clean steam systems, HVAC-R systems, boilers and high pressure steam systems, chilled water systems, air handling systems and water treatment systems.
Perform daily equipment readings on all process and non-process equipment.
Assist with the collection and reporting of monthly energy numbers
Maintain high housekeeping standards for assigned areas.
Maintain detailed verbal/written communication throughout assigned shift and at shift turnover.
Communicate in detail verbally and via written shift logs, maintenance logs, process checklists and information systems (Infor EAM, E-mail, etc.)
Adhere to safe operating procedures and work instructions.
Gather operating data and assist with preparing reports as required.
Sample and test process and utility system fluids as required.
Safely handle, use, and maintain the proper inventory levels, of all process chemicals and consumables required in the process utilities area.
Support the shutdown and isolation of process critical equipment for all maintenance activities.
Maintain a thorough understanding of and adherence to all company, cGMP, safety and environmental policies and procedures.
Salary: From $70,000.00 per year
Experience level:
Schedule:
12 hour shift
Holidays
Overtime
Rotating shift
Rotating weekends
Weekend availability
Work setting:
Ability to commute/relocate:
Ridgefield, NJ 07657: Reliably commute or planning to relocate before starting work (Required)
Application Question(s):
Education:
High school or equivalent (Required)
Experience:
Water Purification: 2 years (Preferred)
CGMP Pharma Manufacturing industry: 1 year (Preferred)
Facility Maintenance: 2 years (Required)
License/Certification:
NJ state Black Seal High Pressure Boiler Operator License (Required)
Driver's License (Required)