Contract Duration: 12+ months, Remote or Onsite
Research & Development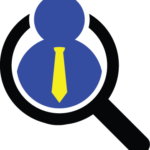 Website Lenox Executive Search
Lenox Executive Search is looking to fill a position for a Global Regulatory Affairs Lead, Oncology Strategy with one of our global pharmaceutical companies. This is a one-year contract.
Responsibilities of a Global Regulatory Affairs Lead, Oncology Strategy:
The Global Regulatory Affairs Lead (GRTL) for Oncology is responsible lead the Global Regulatory Team (GRT) in the development of creative and thorough global regulatory strategies for the active lifecycle management of assigned assets in Organization's diversified oncology portfolio.
The individual will serve as Organization's liaison to internal and external business partners including but not limited to the Global Brand Team and represent regulatory at corporate governance meetings for assigned projects.
In this role, the person will be accountable to lead the GRT and collaboratively develop and maintain the Global Regulatory Strategy and Plan, including a global labeling strategy for assigned projects.
The role works with and participates on multi-disciplinary matrixed project teams to effectively meet project deliverables while adhering to regulatory requirements for programs and products.
The role participates in the development and monitoring of the global regulatory environment and updating of standards and processes related to drug and biologics regulations.
Basic Qualifications of a Global Regulatory Affairs Lead, Oncology Strategy:
BS degree in a relevant scientific discipline required. Advanced degree is preferred (MS/PharmD/Ph.D./ MD)
At least 8 years pharmaceutical/biotechnology industry experience, with at least 6 years relevant experience in regulatory affairs (regionally and/or global).
Preferred Qualifications of a Global Regulatory Affairs Lead, Oncology Strategy:
Experience in with the lifecycle management of marketed oncology products is a plus.
Demonstrated strategic thinker with an ability to make complex decisions and willingness to defend difficult positions
Demonstrated leadership experience with preparation of (s)BLA, (s)NDA, or MAA, INDs, Health Authority meeting briefing documents and negotiating with a national/regional health authority.
Demonstrated understanding of clinical development of drugs and/or innovative biologics products.
Demonstrated ability to use appropriate interpersonal styles and techniques to build internal networks and lead negotiations with internal and external stakeholders.
Effective communication skills, specifically excellent oral and written presentation skills
Excellent time-management and operational skills including planning, organizing and experience to effectively motivate and lead others.
Experience working in electronic document management systems, e.g. Veeva vault
Organizational savvy; self-motivated and able to work in a highly matrixed structure including sharing knowledge with relevant stakeholders
Understanding of the global oncology pharmaceutical marketplace, oncology drug development and/or regenerative medicines is a plus.
Strong sensitivity for a multicultural/multinational environment.