Contract Duration: 12+ months
Logistics/Supply Chain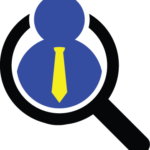 Website Lenox Executive Search
DESCRIPTION:
12+ month Contract role. Lexington, MA. hybrid role – Local candidates preferred. Must Have SAP MasterData experience as well as GMP experience.
Lenox Executive Search is seeking an experienced Global Supply Chain MDM Specialist to fill an 12+ month contractual role with a global pharmaceutical company in Lexington, MA. Must have Pharma/Biotech experience as well as of 3 – 5+ years experience in ERP, specifically SAP R/3 ECC 6.0 and/or SAP-APO sys-tem environment.
REQUIREMENTS for the Global Supply Chain MDM Specialist:
BS degree (technology /engineering / science supply chain management / operations management preferred). MS a plus.
3 to 5+ years' experience in ERP, specifically SAP R/3 ECC 6.0 and/or SAP-APO system environment, E2E supply chain, inventory management, planning, and quality management business processes, with in industry verticals of life sciences, consumer packaged goods (CPG), etc.
Biopharmaceutical / Pharmaceutical experience
GMP experience a MUST HAVE
Excellent interpersonal, collaborative, and communication skills
Matrix organization experience
Strong team player with excellent negotiation and socialization skills; Win-win attitude
Awareness of SAP master data as it relates to internal supply chain functions for process industry planning, process orders, production versions, bill-of-materials, recipes, purchasing info records, source list, quota arrangements, inventory control, warehouse control, quality assurance, and quality compliance
Requires previous data management experience and an understanding of SAP ECC 6.0 / APO along with cross functional integration points in materials management, logistics planning, and logistics execution. The role does not require to perform hands-on configuration/ system setting, but must have knowledge of how related system configurations / settingswork, integration points in SAP / APO, and master data.
Analytical skills and problem-solving expertise and knowledge with structured methodical approach.
Must be able to simplify complex business process problems and provide clarity to different stake-holder levels in the organization
Must have ability to self-prioritize tasks
Able to adhere to strict timelines
*
RESPONSIBILITES of the Global Supply Chain MDM Specialist:
Responsible for creation, maintenance and verification of a number of globally utilized master data objects according to standards and policies.
Acts as a subject matter expert on master data towards data owners and data requestors.
Assist with training and documentation of all MD processes with the assistance of the SAP MDM Lead. This individual will also work across the multiple teams to ensure proper MD is collected and workflows for material creation are working and enhanced through assessments, as needed.
Provides support to the organization by being an executional contact ensuring new master data is detailed, documented, entered into SAP, and trained on by users.
Support growing the end user capabilities around masterdata by developing and maintaining training, data dictionaries and all associated supply chain relevant data materials.
Suport the data quality initiatives and reporting for the org and will work with the Supply Chain Masterdata team and impacted groups to drive improvement in the metrics.