Contract Duration: 12+ months, Remote
Research & Development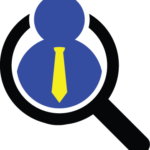 Website Lenox Executive Search
Job description:
Lenox Executive Search is looking to fill a contractual role for a GPOC Process Training Manager with one of its Global Pharmaceutical clients. This is a REMOTE position.
GPOC Process Training Manager
Key Responsibilities of a GPOC Process Training Manager:
Provide GXP Oversight to the Learning Management System, including oversight of training administrators
Assist in developing and executing the road map for improvements to the GXP Training and Personnel Qualification System, including the Learning Management System
Create and execute learning strategies and programs
Evaluate individual and organizational development needs
Implement various learning methods companywide
Design and deliver e-learning courses, workshops and other trainings
Assess the success of training plans and ensure requirements are met
Minimum qualifications of a GPOC Process Training Manager:
Master's (or equivalent degree) and 2 years of relevant work experience, or
Bachelor's degree and 6 years of relevant work experience, or
Relevant comparable background and 10 years of relevant experience.
Work experience is in GXP Training in the pharmaceutical, medical device or related healthcare industry.
Prior experience in GXP operations
In-depth knowledge in the following areas for a GPOC Process Training Manager:
Proven experience as an L&D Manager, Training Manager or similar in the pharmaceutical or medical device industry
Current knowledge of effective learning and development methods
Familiarity with e-learning platforms and practices, CornerStone experience a must
Experience in project management
Excellent communication and negotiation skills; sharp business acumen
Ability to build rapport with employees and vendors
Professional certification (e.g. CPLP) is a plus
Communications: professional, clear, concise and consistent both verbally and in writing to internal and external customers.
Must be able to organize and prioritize work effectively to meet timelines with quality deliverables.
Must be able to work independently and in a collaborative team setting.