Contract Duration: Through 2021, Remote
Clinical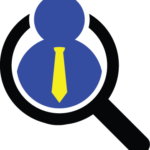 Website Lenox Executive Search
Lenox Executive Search is seeking a GxP Process Facilitator, Manager working REMOTE. This is a contract role, that will last through 2021, with one of our global pharmaceutical clients.
GxP Process Facilitator, Manager
The GxP Process Facilitator, Manager as part of the Quality Assurance Organization, is responsible for process management, including documentation and training, across the Clinical and Regulatory functions. This individual will have responsibility for design and execution of processes, documents and training, conducted both internal and at their respective vendors, in assuring adherence to applicable regulations, industry standards, and to Company policies, procedures and quality standards as set forth in the Quality Management System. This individual will manage and execute activities to develop and improve processes, documents and training to drive continual improvement across the clinical and regulatory functions.
Key Responsibilities of a GxP Process Facilitator, Manager:
Design, develop, and maintain technical content deliverables in many formats to best meet users' needs, including video tutorials to explain complex information
Act as a liaison with business departments to implement process improvement.
Gather information and seeking out and identifying opportunities, and business process definition by defining and documenting processes and procedures.
Identify problem or process, researches alternatives, contributes to presentations, tests to confirm, and participates in implementing solutions for defined business processes.
Create and document business processes, training procedures, and standard operating procedures
Minimum qualifications of a GxP Process Facilitator, Manager :
Master's (or equivalent degree) and 2 years of relevant work experience, or
Bachelor's degree and 6 years of relevant work experience, or
Relevant comparable background and 10 years of relevant experience.
Work experience is in knowledge management or process improvement in the pharmaceutical, medical device or related healthcare industry.
Prior experience in GCP, GLP or GVP operations
GxP Process Facilitator, Manager MUST HAVE in-depth knowledge in the following areas:
Quality regulations and guidance (for example ISO, FDA regulations, EU Directives, ICH guidelines; and other industry standards).
Quality Management System Documentation and Training best practices
Process management and Knowledge management techniques
Lean Six Sigma Black Belt or equivalent experience
Relevant scientific education and knowledge to provide quality assurance oversight for quality activities, understand specific activities including technical writing, training development and deployment, and continual process improvement methodologies including root cause analysis, and appropriate methodologies (e.g. Lean, Six Sigma, etc)
Risk management principles and process
Change management
Communications: professional, clear, concise and consistent both verbally and in writing to internal and external customers.
Must be able to organize and prioritize work effectively to meet timelines with quality deliverables.
Must be able to work independently and in a collaborative team setting.