Contract Duration: 6+ months, REMOTE or Onsite
IT/Technical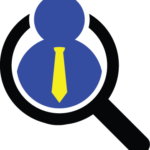 Website Lenox Executive Search
Boston based – Remote – Contract
Job Description:
POSITION OBJECTIVES:
• Reporting to Associate Director HR Technology, act as Project Lead to manage project, facilitate Company interaction with vendor implementation manager, and share status with internal project steering committee
• Project management duties will include but are not limited to, Vendor RFP scoring and analysis, project plan creation and management, meeting scheduling and planning, meeting facilitation, building presentations, budget updates, content creation, project status updates and more.
• Perform project administrative and operational duties that will touch cross-functional teams, including People Insights and Analytics, HR Information Technology, Business Units, and Centers of Excellence (e.g. Talent Acquisition, Talent Management)
POSITION ACCOUNTABILITIES:
• Serves as a resource on HR Technology projects with increasing responsibility by utilizing effective project management skills,
• Creates presentations for executive level review and facilitates global project team meetings.
Identifies, researches, tracks, and works with others to resolve project issues to ensure minimal disruption.
• Monitors and communicates project status, issues, outcomes, and milestones to PIA and/or project teams
• Maintains project notes, budget updates, databases, and other records.
• Acts as liaison between team and AP, Procurement, Legal and external vendors to ensure POs are opened and processed in a timely manner.
• Support the creation of contracts in various systems and follow-up with legal and procurement teams, updating team on approval/delivery status accordingly.
• Supports team in researching, planning and executing training activities for technology rollouts.
PRIMARY PROJECT:
The above accountabilities will be applied to an implementation of an artificial intelligence based Global Talent Marketplace platform supporting internal mobility, GiG opportunities, mentoring programs and career management
BEHAVIORAL COMPETENCIES AND SKILLS:
• 3-5+ years' prior work experience in a project manager role, preferably within large global organizations (10K+ employees)
• Preference for prior experience in one or more of the following HR domains: Talent Acquisition, Talent Management, Learning/Development
• Knowledge and/or experience with HR management technology, including HRIS, ATS, LMS, Talent Marketplace
• Knowledge and/or experience with project management/service technology, including Jira, ServiceNow, Smartsheet or others
• Self-starter; ability to seek out information and respond to internal clients with an appropriate level of urgency and, where applicable, ask for help or clarification as needed.
• Experience using appropriate tools for required work, including Microsoft Outlook, Word, Excel, PowerPoint and SharePoint to track, document and report data.
• High degree of professionalism, customer service and relationship-building abilities.
Respectful of confidentiality in execution of all responsibilities, may handle confidential and sensitive data.
*Please send resume on word document