Contract Duration: 12+ months
IT/Technical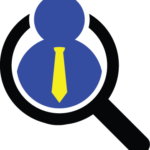 Website Lenox Executive Search
Job Description:
•       2-4 years of experience in Onsite support
•       Prior experience working in a regulated environment a plus
•       Knowledge and experience on windows 7 OS and Above
•       Experience in Active Directory
•       Manage Desktop Devices (hardware, software and connectivity) incidents through to resolution.
•       Manage hard and soft break fix services for laptops and desktops.
•       Provide standard and approved hardware and software (operating systems and standard office applications) support and maintenance on Desktop (Field Users) Devices for their entire lifecycle (including the remote management of Desktop Devices using appropriate tools).
•       Support, Manage, Optimize and Maintain the configuration and installation of the Desktop, to include, but not limited to, patch updates, hardware replacements, with spares provided by vendor.
•       Experience with Service management tool – ex – Service Now
•       Should have good expertise on EUC tools, remote support tools, MS office and outlook.
•       Ensure that each Desktop Device is installed with the appropriate Desktop image.
•       Monitor security profiles and anti-virus software on all Desktop Devices and take appropriate action in the event of non-compliance with security requirements
•       Should be aware of ITIL process of Incident, Change, Problem, Service Request and related activities like spare and buffer stock management
•       Preferable to have a good understanding of Lync, VPN, and mobile device support.
•       Good to have – knowledge and experience of supporting iPads and Android mobile devices
Lenox Executive Search is a global, research and development-driven pharmaceutical company committed to bringing better health, is seeking a professional Technical Analyst II to join our global, research and development-driven pharmaceutical team in Bannockburn, IL. The Technical Analyst II coordinates technical aspects of information systems processes and projects. Responsibilities include supporting help desk triage, control and inventory of IT assets throughout the enterprise, support of server/network/telecom operations and IT infrastructure, and performing maintenance and research of IT initiatives.
What you will do:
•       Support IT staff in provisioning, installation/configuration, operation, and maintenance of enterprise system hardware and software and related infrastructure
•       Participation on projects is focused on but not limited to infrastructure expansion and technology refreshes.
•       Repair and recover from hardware or software failures. Coordinate and communicate with impacted constituencies and escalate accordingly to appropriate IT staff.
•       Provide technical expertise and assist in systems design, validation and implementation.
•       Perform daily system monitoring, verifying the integrity and availability of all hardware, server resources, systems and key processes, reviewing system and application logs, and verifying completion of scheduled jobs such as backups.
•       Manage user based access on Donor Information System applications, servers, services, and appliances.
•       Develop, maintain, and update help desk and laptop/desktop configuration procedures.
•       Assist project teams with technical issues in the implementation and use of technology
•       Monitor all internal information systems and assist in required maintenance.
•       Comply with company data integrity & business ethics requirements.
•       Ensures that system hardware, operating systems, software systems, and related procedures adhere to company quality standards and SOP's.
•       Ensure that departmental equipment is maintained in good working condition and that departmental area(s) are maintained in a clean and orderly condition.
What we are looking for:
•       A+, Network+, or Security+ certification, or Associates Degree (A.S.) in a computer related field such as CIS, MIS, or related is required. Other certifications considered.
•       Minimum 3 years of experience in a help desk or IT related customer service role with networking and user administrative duties in a corporate setting.
•       Experience in pharmaceutical/biotechnology industries.
•       Technical project management experience a plus.
•       Knowledgeable in industry regulations and standards.
•       Good interpersonal communication skills and the ability to work with all levels of an organization. Strong customer service skills.
•       Ability to read, write, speak and understand English required.
•       Must be able to travel 25%.