Contract Duration: 12+ months
IT/Technical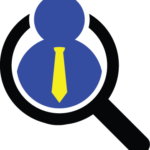 Website Lenox Executive Search
Description
12+ month CONTRACT onsite contract role with potential for Overtime and also extension. Must have some experience in a Pharmaceutical Lab. Rate is flexible and commensurate with experience.
Lenox Executive Search is seeking an experienced Pharma Lab Systems Engineer to fill an X12+ month contractual role with a global pharmaceutical company in Framingham, MA. Must have 1-5 years IT Systems experience.
REQUIREMENTS for the Lab Systems Engineer:
Must Have Experience in Pharmaceutical Lab
Ability and Comfortability to Gown up for Lab Access
Minimum of 1-5 Years experience in IT
Microsoft operating systems knowledge (XP, W7, W10 and server 2008, 2012, 2016)
Networking essentials, TCP/IP, VLAN concept, firewall, remote administration, Active Directory use
Scripting knowledge (DOS command line, vbscript, Powershell, Robocoy,…)
Knowledge of lab instrumentation, such as balances, pH meters, HPLCs, etc…, more specifically experience with network connectivity of these instruments.
Knowledge of serial-to-IP convertors (Moxa, Lantronix, …) and knowledge of and experience with peripheral equipment in general.
Documentation skills: being able to write detailed specifications.
Flexible, service-oriented, good communication skills in English.
Be able to work independently, and well organized.
NICE TO HAVE for the Lab Systems Engineer:
Prior experience with GMP, GAMP5 and CFR21Part11 are a plus.
Certifications in Networking
ServiceNow experience is plus
RESPONSIBILITIES of the Lab Systems Engineer:
Supporting the different lab equipment and systems in the quality and MSAT labs at Boston hub sites.
The work package will consist of:
Interface implementation, based on pre-defined standards, of laboratory equipment and enrolling them into quality processes
Researching and documenting Moxa convertor configuration settings (dependent on the lab instrument specifics) and executing the implementation.
Scripting file transfer from laboratory equipment to file server, including document parsing where needed.
Configuring lab workstations (Windows 7 to Windows10)
Determining and requesting firewall rules (port, protocol) that are required to allow communication of the lab equipment
Providing detailed documentation for different lab equipment connectivity, file transfer specifics, as well as the actual implementation of the interfacing for each laboratory instrument.
Collaborating and communicate with corporate colleagues, as well as frequent contacts and meetings with site SME's.