Contract Duration: 12+ months
Research & Development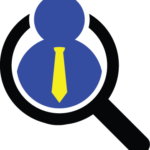 Website Lenox Executive Search
Job Description:
Global Discovery Pathology is seeking a qualified individual to assist with the execution and analysis of microscopy-based cell and tissue assays aimed at understanding therapeutic targeting and mechanism of action. The candidate will work with a highly motivated cross-functional team of cell biologists, histologists, and pathologists to support a wide range of different therapeutic areas within the research organization.
The candidate must possess an S. or B.S. degree and have 3+ years of laboratory experience in cell and molecular biology or a related field.
Experience with cell culture, immunofluorescence (IF) staining, and general molecular biology techniques is required.
Knowledge of general microscopy principles and experience with fluorescence microscopy, fluorescence and bright-field immunohistochemistry (IHC) will be highly beneficial.
Hands on experience with automated IHC platforms and knowledge of digital image analysis will be a great advantage.
Following consultation with their supervisor to understand project-relevant experimental objectives, the candidate will be responsible for experimental design and execution.
Daily responsibilities will include maintenance and preparation of cell cultures, IF staining of cultured cells and tissue sections, and preparation of labeled antibodies.
Additional responsibilities involving fluorescence (wide field and confocal) and brightfield imaging, and digital image analysis may also be incorporated depending on the candidate's knowledge, experience, and ability.
After initial training to familiarize them with lab-specific processes, the candidate will be expected to conduct their work independently following consultation with their supervisor and other lab members with whom they may be working.
The successful candidate will have excellent time management skills, record keeping and communication skills, and a willingness to learn new techniques.
They will have the opportunity to present their work both within the department and at cross functional project meetings.
The primary work schedule will consist of standard business hours, but experimental schedules may require additional off hours work.