Contract Duration: 12+ months, Hybrid
Research & Development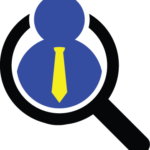 Website Lenox Executive Search
Job description
12+ month CONTRACT role with potential to extend. Some onsite work required in EITHER Cambridge, Framingham or Waltham (candidate choice). MAY transition to fully remote. Must have 5-7 years of experience in learning/training development and management. HIGH PREFERENCE to any candidate previous experience developing safety related training topics (e.g. Hazard Communications, Ergonomics, Biosafety, Respiratory Protection)
Lenox Executive Search is seeking an experienced LMS Training Manager to fill an 12+ month extendable contractual role with a large, global pharmaceutical company. Must have experience creating content for adult learners using digital platforms.
REQUIREMENTS for the LMS Training Manager:
Prior experience working with learning management systems
Need experience interacting with learning management systems and using learning/development software programs (e.g. Rise/Articulate, et. al) to develop computer-based training.
Familiar with adult learning and design concepts
Previous use of content development software (e.g. Rise/Articulate 360, and similar equivalents
5-7 years' experience in learning/training development and management
B.A./B.S. from accredited higher learning institutions
Experience creating content for adult learners using digital platforms
Good listener/communicator
Proactive problem solver
Previous experience developing safety related training topics (e.g. Hazard Communications, Ergonomics, Biosafety, Respiratory Protection) is highly desired – PLEASE highlight this experience on your resume
REQUIREMENTS of the LMS Training Manager:
The Training Manager is responsible for driving the design, development, and implementation of CBL (computer based learning) and ILT (instructor led training) programs across the United States.
Become competent in iLearn essential functions:
Assigning learning objects
Recording completion of learning objects
Developing performance/compliance reports
Creating ILT events for staff to enroll in
Becoming an iLearn Authorized Requester (AR)
Liaising with site leads and SME's to:
Periodically complete training needs assessments
Develop curricula based on site risks and compliance obligations
Assign learning objects from regional catalog
Key Capabilities and Knowledge:
Experience with Learning Management System principles
Design and development of CBT and ILT following adult learning principles
Use of appropriate software programs (e.g., PowerPoint, Rise, Articulate and others)
Providing LMS/transactional Support to:
Massachusetts R&D Sites
Florida R&D Sites
California R&D Sites
Integrating New R&D acquisitions into LMS
Developing essential iLearn competencies
Establishing working relationship with site leads and SME's at US Sites
Scheduling review meetings and complete training needs assessments
Assigning learning objectives in iLearn to employees and contractors
Updating existing learning objectives
Developing new learning objectives
Salary: From $70.00 per hour
Application Question(s):
Are you vaccinated?
Are you able to work partially onsite in either Framingham, Cambridge or Waltham, MA?
Education:
Experience:
Learning Management Systems: 5 years (Required)
Content Development software: 4 years (Preferred)
Rise/Articulate software: 2 years (Preferred)
Safety Related Training topic: 1 year (Preferred)