Contract Duration: Onsite through 2021, with potential to extend
Manufacturing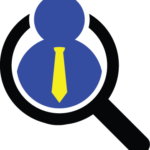 Website Lenox Executive Search
DESCRIPTION:
Lenox Executive Search is seeking an experienced Manufacturing Process Engineer to serve as part of the biologics manufacturing operations of a leading global pharmaceutical company. This is an ON-SITE position in Framingham, MA through 2021, with potential to extend. As the custodian of manufacturing processes this position ensures processes are capable, compliant, in control, cost effective, and continuously improved
• Provide collocated technical leadership at manufacturing sites including process monitoring, CPV, root cause investigation, change assessment, debottlenecking, and continuous improvement
• Anticipate, respond to, and permanently resolve issues that arise during production.
• Aid in design of new processes and facilities with expertise in scale up, manufacturability, PAT, capacity analysis, and cost analysis.
• Lead the creation and use of digital process data analytic systems.
• Partner with internal and external functions to identify, prioritize, scale up, transfer, implement, validate, and file new product and process life cycle improvements.
KEY RESPONSIBILITIES
The Process Engineer I role is expected to
• Reviews manufacturing processes, development, and production data.
• Interacts with colleagues from various functions, including engineering,
manufacturing, and quality departments.
• Prepares technical and investigational reports; documents project outcomes.
• Designs and conducts necessary experiments or data analysis; interprets results.
• Recommends changes or additional experiments to improve quality, productivity, recovery, and overall efficiency.
• Trains manufacturing staff on new or changed processes and the use of
equipment.
• Supports technology transfers between groups and organizations.
• May provide technical guidance to less experienced staff.
Key Responsibilities may differ among employees with same job title and may change over time in accordance with business needs.
BASIC QUALIFICATIONS
Bachelor's Degree in Chemical or Biochemical Engineering, or related engineering disciplines.
PREFERRED QUALIFICATIONS
• Effective communication and technical writing skills.
• Proficient in Microsoft Word, Excel, and PowerPoint.
• Experience in biotechnology or the pharmaceutical industry.
• Experience in cell culture, purification, or analytical methods.
• Familiarity with root cause analysis and/or risk assessment.
• Knowledge of large-scale manufacturing equipment and automation.
• Experience working with data visualization, data analysis, or statistical analysis software.
SPECIAL WORKING CONDITIONS
• Ability to gown and gain entry to manufacturing areas